Since we're back to the blogging business with Arizona's second (albeit smaller) shutdown, I decided to revisit my first blog entry from the first shutdown. I attributed my dalgona coffee's successes to having the appropriate kichen hardware available. For my first blog post in the second shutdown, I decided to go the opposite direction: how successful can I be following a recipe which calls for specific kitchen hardware but instead I work it manually? This has brought me to today's blog post: mesquite chocolate chip cookies.
What's mesquite? Let's talk about it:
According to Wikipedia, mesquite is a type of small leguminous tree that is native to the southwestern US and Mexico. The mesquite tree is a common southwestern desert ornamental plant, due to its durability to survive drought. (It is also surprisingly an invasive species in its own native land.) The tree's wood, fruit pods, and sap have a long legacy of uses with the southwestern indigenous people's cultures, widely ranging from shelter, furniture, medicinal uses, and culinary staples. Outside the tribal nations, mesquite maintains an ubiquitous presence in southwestern cuisine.
The scent of smoked mesquite wood is known to be tangy and sweet, which has led to its popularity with smoked BBQ. Mesquite is a staple southwestern BBQ flavor that Tucson Foodie posted an article in February 2020 listing BBQ restaurants in Tucson, with many places featuring mesquite wood. Additionally, local distillery Whiskey Del Bac has a line of whiskeys where the malted barley is smoked using mesquite wood.
Mesquite flour is created from milled dried pods. It's known to have high protein, low glycemic content, and gluten-free. Mesquite flour has a slightly sweet and nutty scent, which shows up in baked goods. It is easily accessible in Tucson, whether you mill your own dried pods with a local harvester or buy a bag of the flour from a local retailer. When I bought a 1 lb bag of San Xavier Co-op Farm mesquite flour at the Food Conspiracy Co-Op, the bag included the Tohono O'odham language's name for it – "wihog cu:i" (wee-hawg chew-ee). After doing some research, I found the individual word translations into English:
"wihog" is "bean pod" (Reference: O'odham Stuff)
While I couldn't find "cu:i", I did find "kui" (koo-wee) for "mesquite tree". (Reference: O'odham Stuff)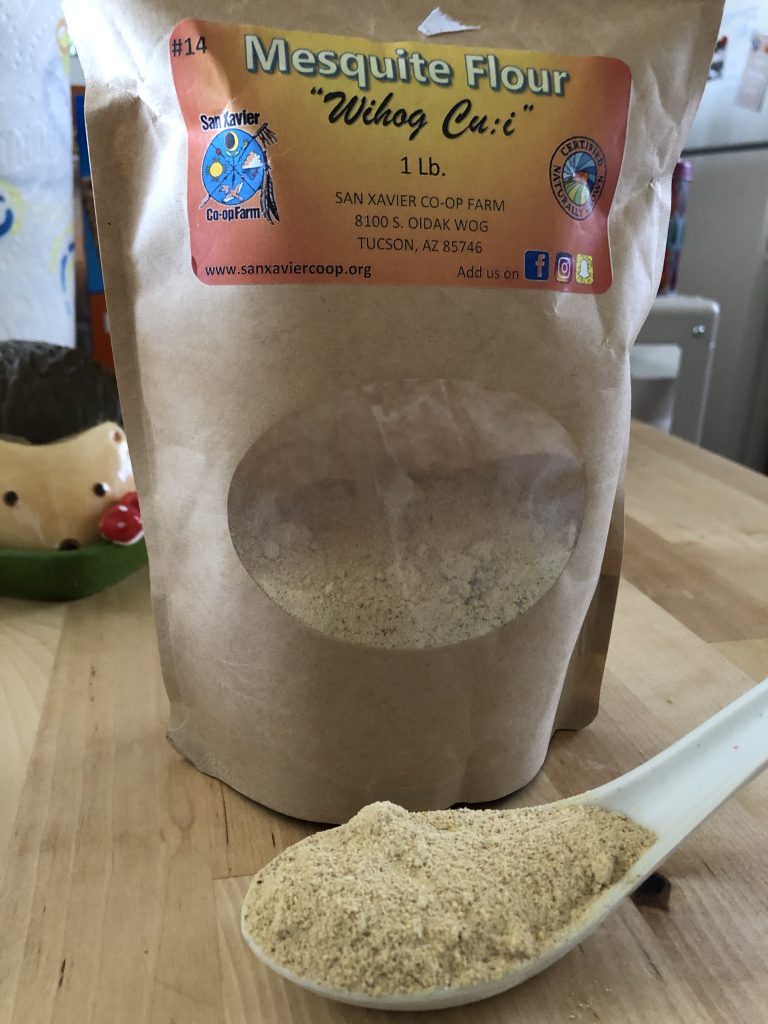 Let's bake some cookies!
I was introduced to mesquite flour this past year through a local business named Arizona Baking Company, who released a mesquite chocolate chip cookie mix. I tried it out, pleasantly liked it (Lauren and I once ate half a dozen in one sitting at our office, during the pre-covid era), and decided that I was going to learn how to make them myself. I've made cookies before, surely I can do this too, right?
Mesquite chocolate chip cookie recipes were an easy enough find, so I made the first one I saw on Google (source: David Lebovitz)… which strongly recommends using a stand mixer. My problem: my stand mixer is currently located in Los Angeles (one of many woes in my LDR). However, the recipe says I can still do it manually. So, ready to blow some steam after a long day and very determined to eat mesquite chocolate chip cookies, I set forward to trying this recipe manually. For the blog's viewing pleasure, I have also included in pictures from my attempt.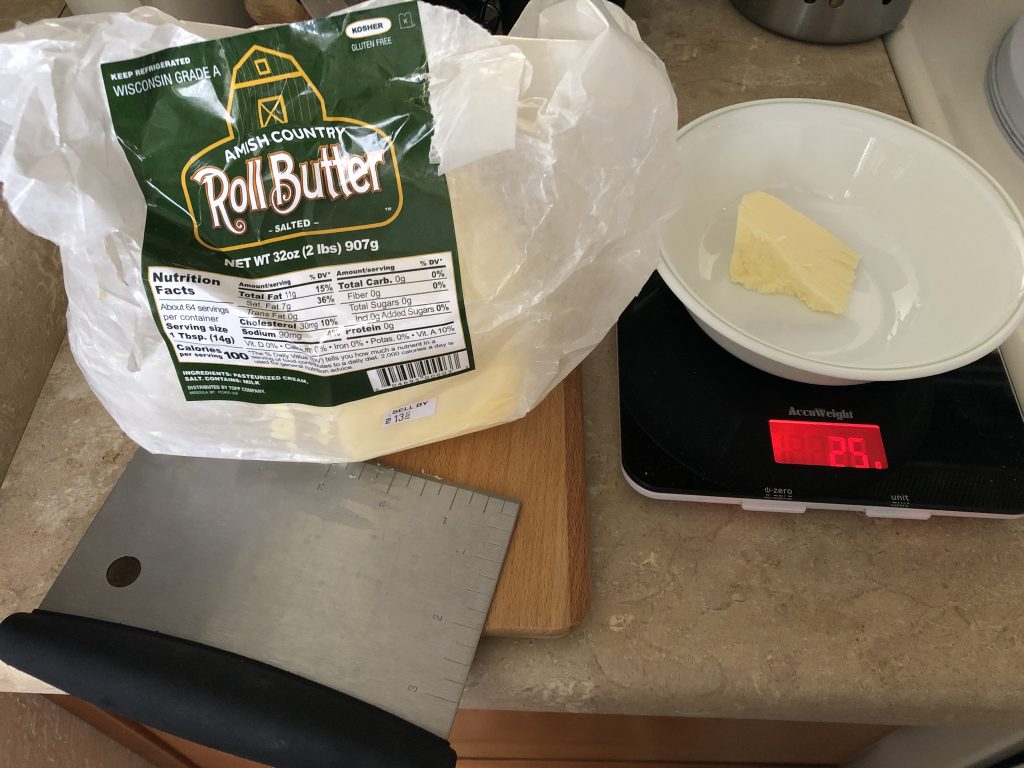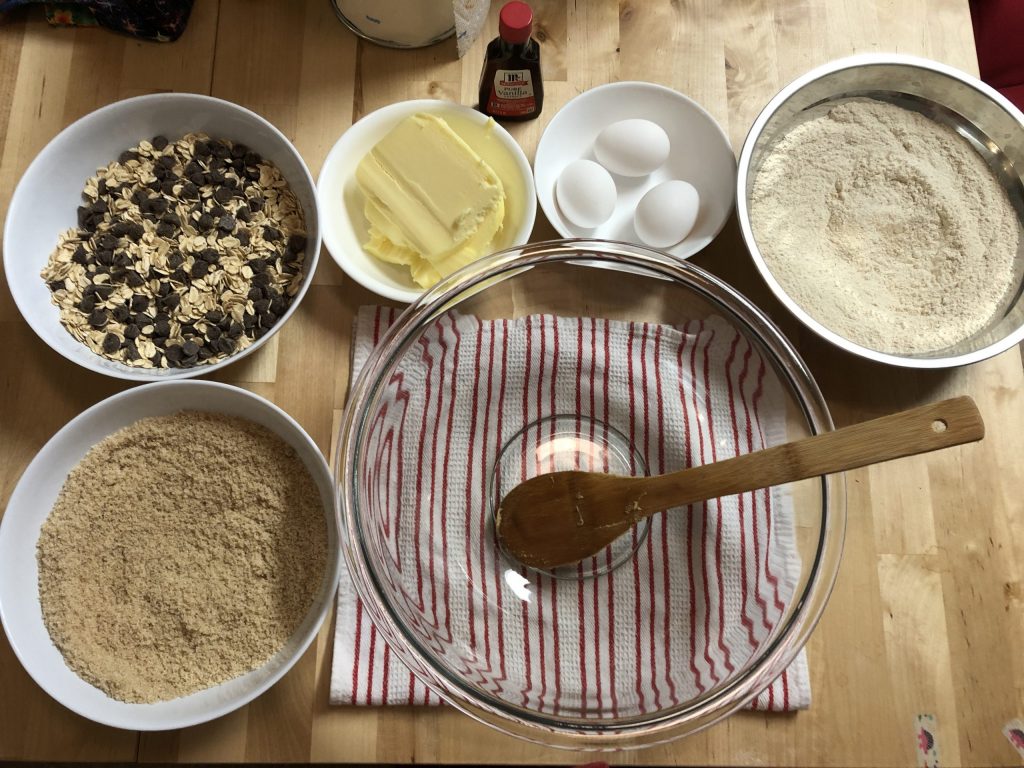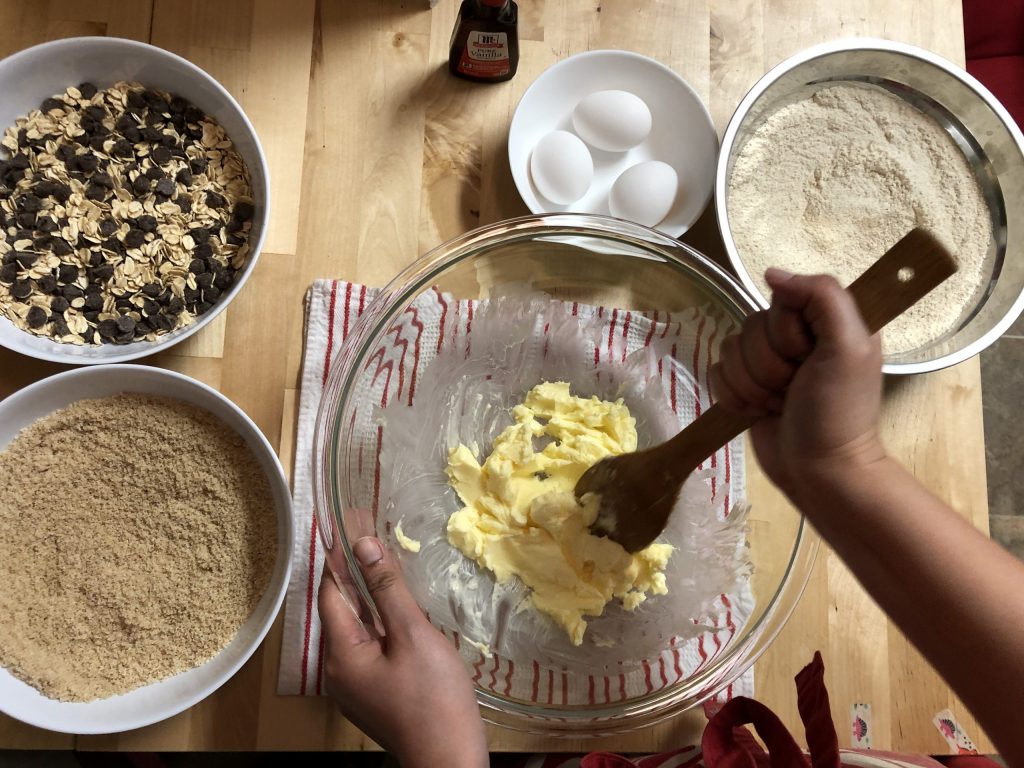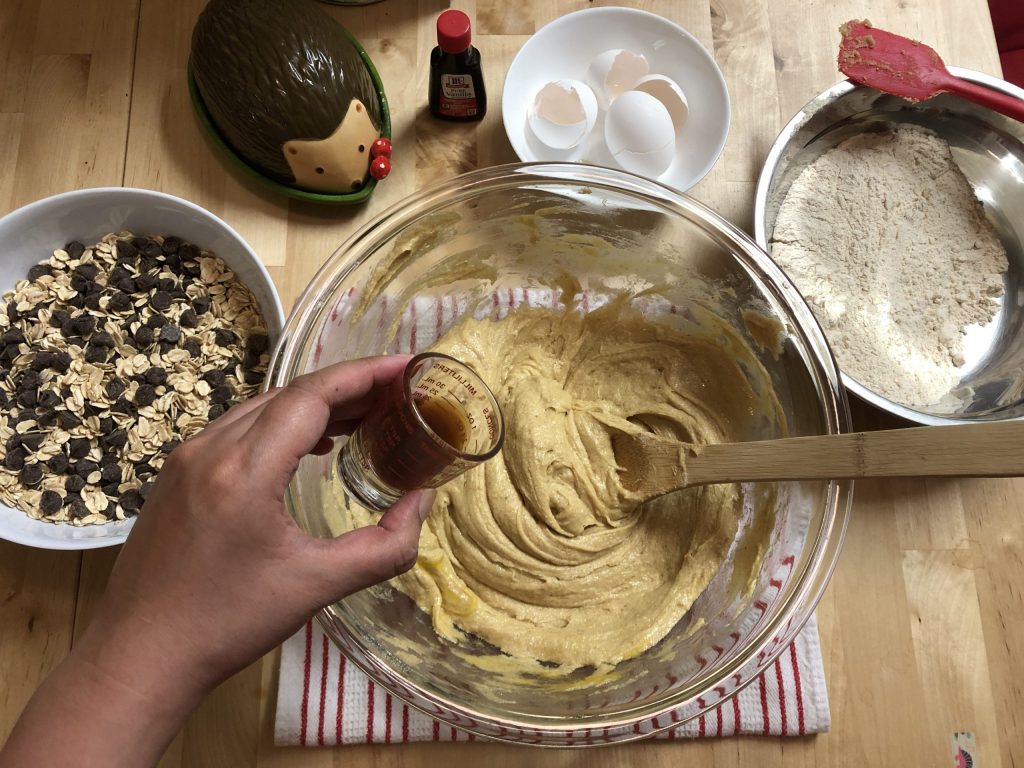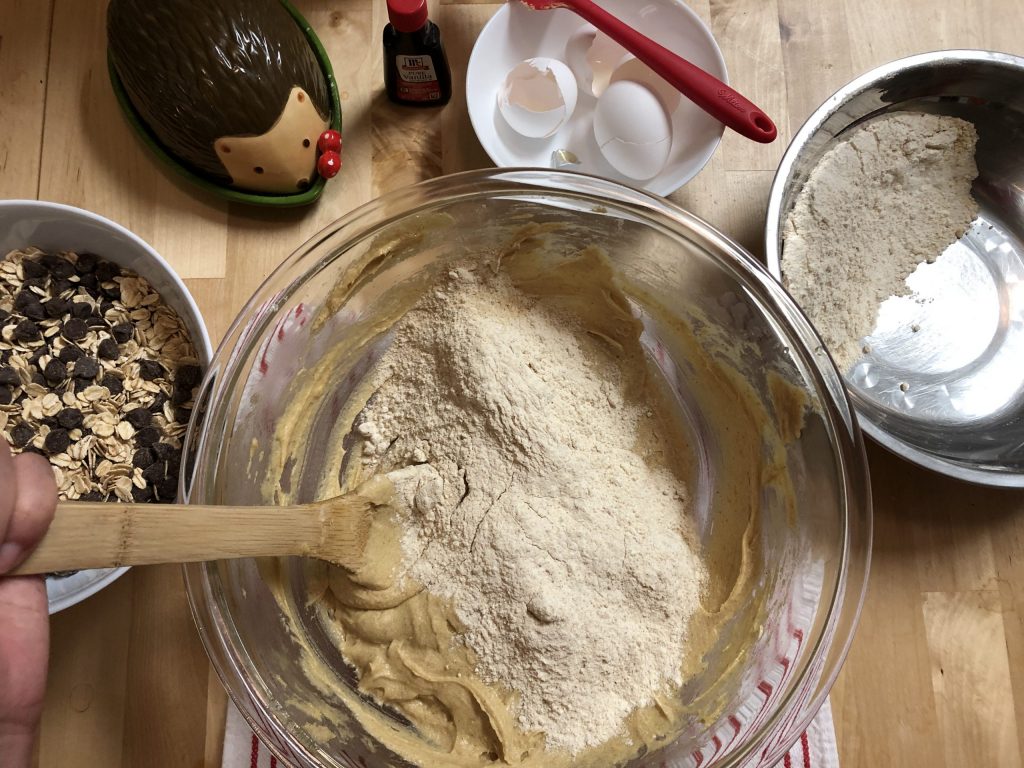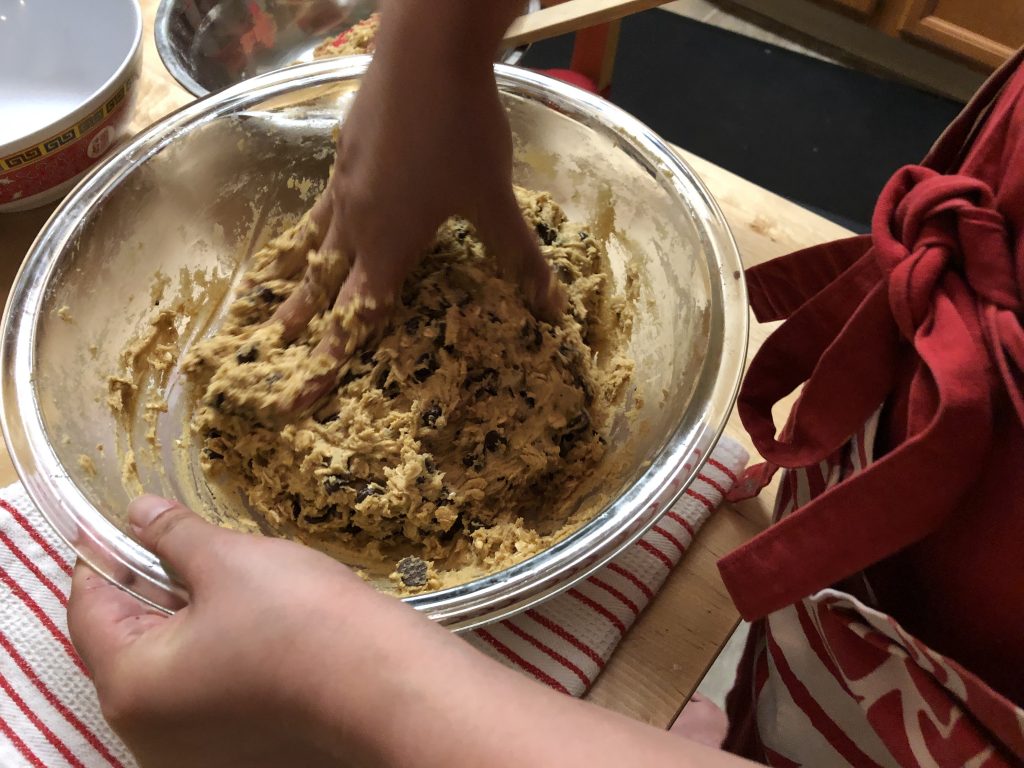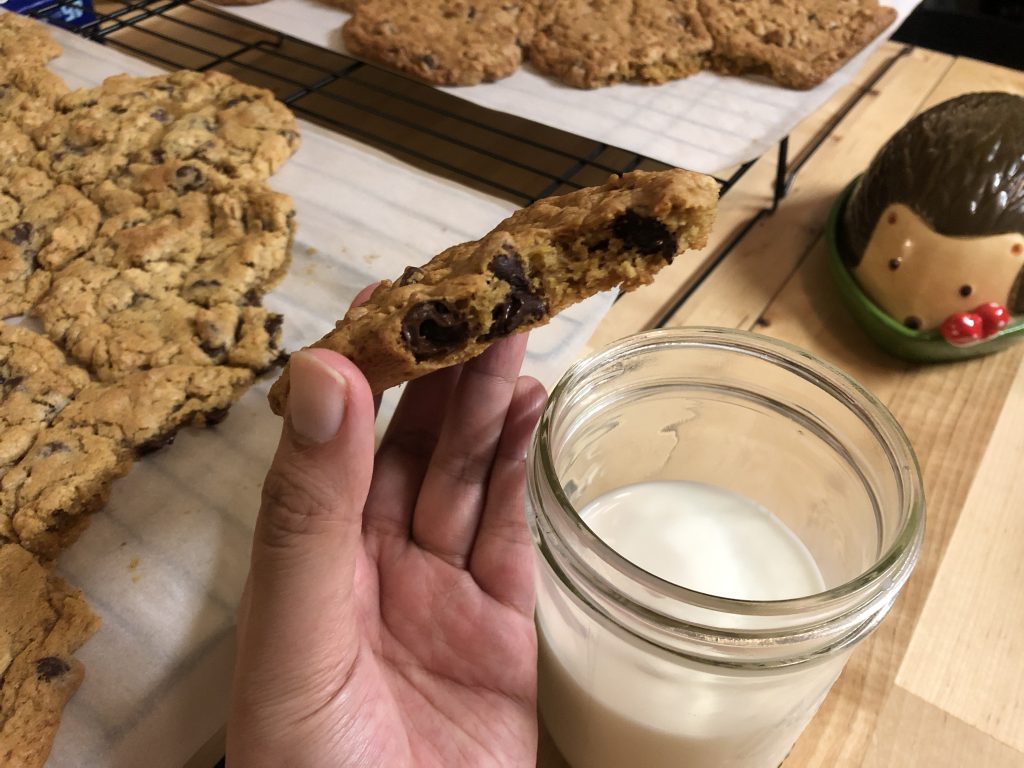 Comments about mesquite flour: Since it's a gluten free flour alternative, it does suffer from the gluten free baking problems where it spreads out and is flat. There is also a bit of a gooey texture to the cookies. Experimenting with the baking times, we found that increasing the time in my oven for a couple more minutes helps brown it a bit more and gives it a less gooey texture. Letting it sit out to slowly finish out cooking and cooling does help with a firmer texture. But, as always, your miles may vary based on your home oven. (I've learned that the reason ovens cost so much is their ability to maintain a steady, consistent temperature)
Would I do this again manually? yes, assuming my cravings are strong enough such that the physical labor doesn't bother me. The reward is definitely worth the effort. But if I had a stand mixer, all bets are off – I'm using the stand mixer.
Revisiting this recipe (2020/11/25): I played around a little more with this recipe. To help keep its shape, I need to use a high gluten content flour. I did a 1:1 swap of all purpose flour with bread flour. I also rolled my dough into a ball before baking so the cookie won't be completely flat. I do recommend baking to the time listed in the recipe (10-11 minutes), taking out the oven, let the cookies continue baking on the hot sheet for 5ish minutes, then transfer to a cooling rack. Cookies come out much firmer and remain chewy. I'm experimenting other activity with this recipe, such as making it completely gluten free by replacing the all purpose flour with oat flour. Stay tuned!
SONG OF THE DAY
Speaking of stand mixers, the most commonly known stand mixer is from KitchenAid. I bought a Professional 500 5QT model off Tucson craigslist back in 2015 for $100. It was barely used, making it an even better deal. According to Kitchenaid's website, the first stand mixer was invented in 1919.

While I occasionally imagine myself being at the level of a French pastry chef, there's nothing Parisian about mesquite. However, mesquite does grow in Texas and there exists a city of Paris, Texas.

So, with that a date and location applied to this entry's theme, the song of the day is "Paris 1919" by John Cale: