If we got a Chilean peso for every time that phrase was used this run we could build a new ASM. From network ghosts and hardware bamboozle-ments to empty Chilean airports and Katie's missing sandwich, we encountered a lot of new scenarios. The most troubling and only one unresolved – Katie's missing sandwich. Last seen in the main kitchen around 2300 last night, could it be a sneaky vizzy or a stolen late night snack. The world may never know.
Our driver from LCO was ready at 830 am sharp. It was hard say goodbye to LCO and our MagAO-X comrades who stayed behind (Jared and Joesph), but we will soon be reunited in Tucson. Our drive down the mountain was complete with burros, goats and even an owl. Our driver pointed the little one out to us – it was totally un-phased by the van!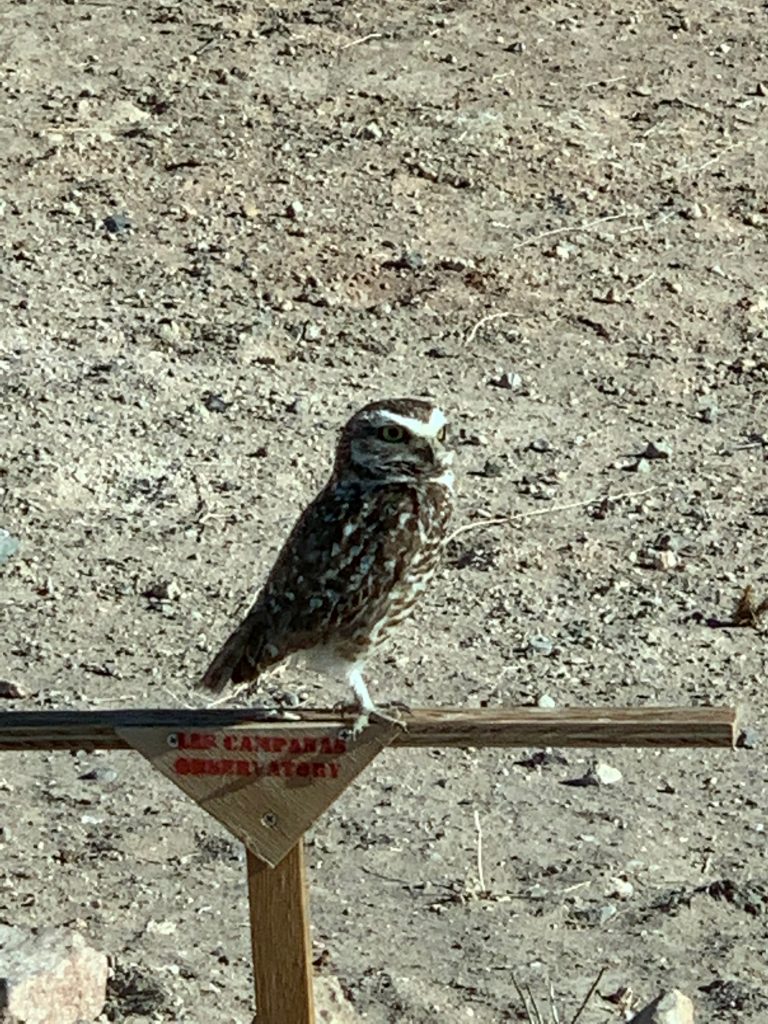 First we headed to El Pino, the LCO La Serena offices. In town we encountered traffic lights and signs that were missing, presumably due to the riots and protests. Graffiti, broken windows, and destroyed gas stations were seen throughout the city, but we did not encounter any issues. In fact driving without operational traffic lights was rather calm. We were each given a room to get a nap and a shower before headed to La Serena airport for LAN 303 at 1541. By tradition, after checking our bags we waited for our plane with some salty papas fritas in the restaurant upstairs, after two weeks of healthy meals we were craving some junk food. Most of us had leftover night (day?!) lunches in our backpacks as well.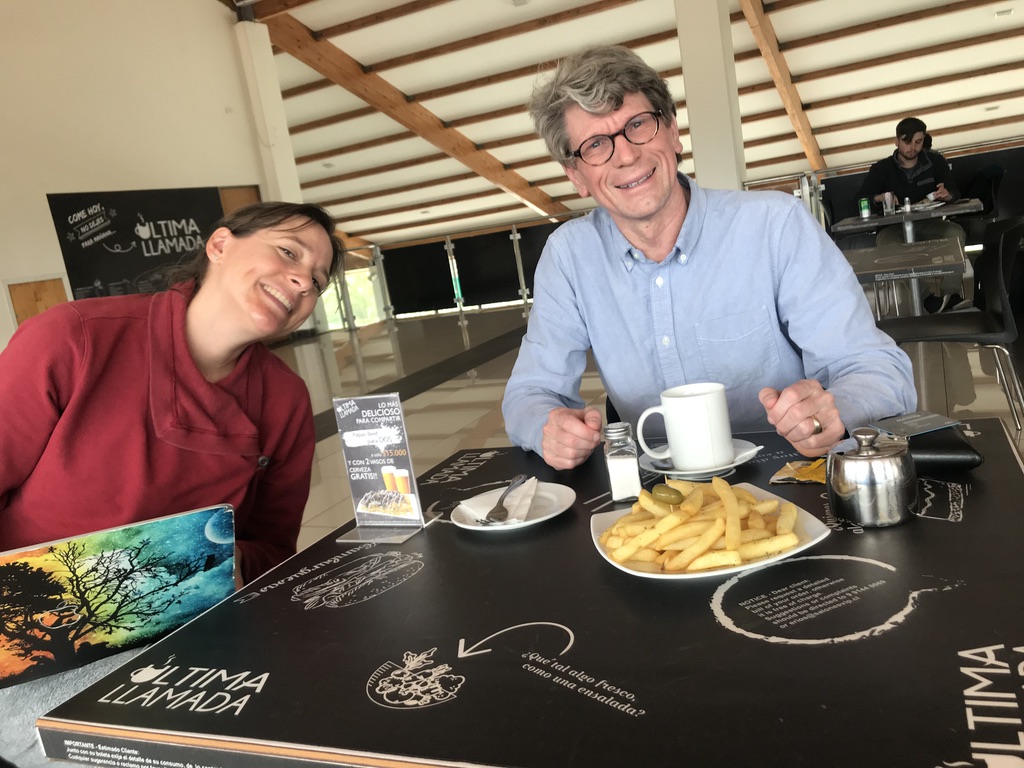 Security and the famed PDI slip exchange went smoothly at both La Serena and Santiago, where we are currently waiting for our all nighter flight to DFW to board. Here's Amali boarding at the hardstand for our La Serena to Santiago flight.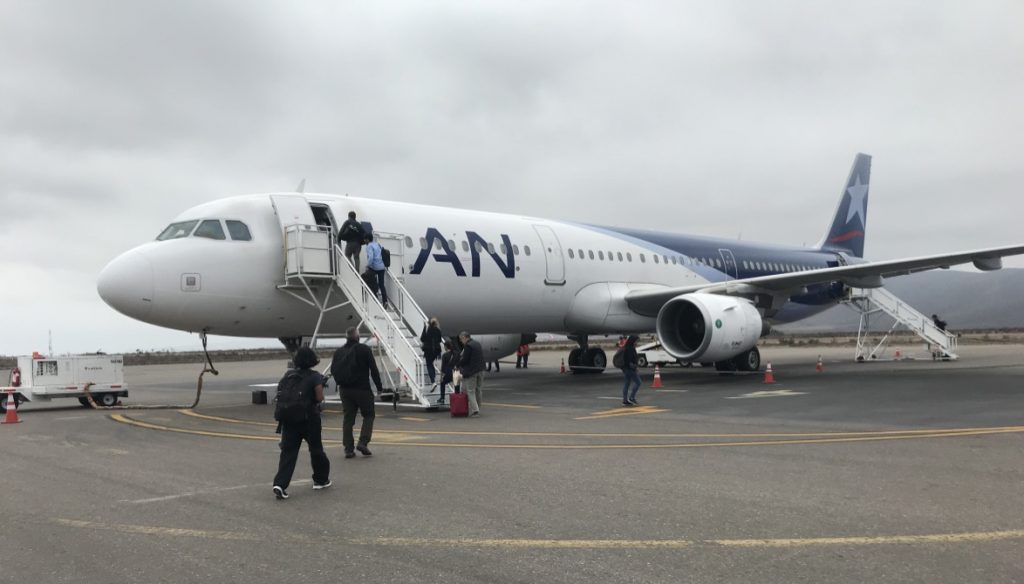 It's almost time to board our 787, I'll miss Chile and LCO, in just one visit I feel I've found a new home.
Keeping with the classic rule and the "that's never happened before" theme here's: Foreigner – Feels Like The First Time.