There's one upside to an atrocious windowless office in Steward: it makes your Christmas lights look nicer.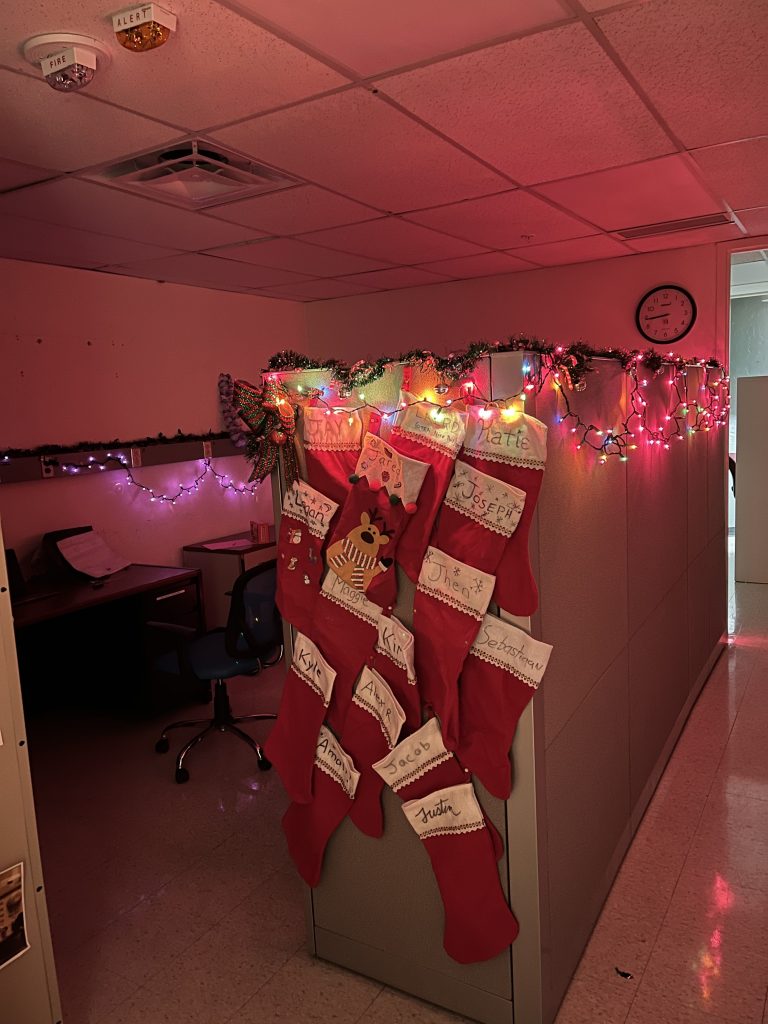 The Xmas Wavefront Control Lab celebrates in style, with only the finest Dollar Tree Christmas decor. They weren't selling stockings this year, so it's good that Jhen Lumbres bought a bunch back in 2019.
I would also like to announce the mission patch sticker for 2021 (really putting the miss in mission):
As the saying goes: if you're not queasy, you must not be paying attention!
If you're lucky enough to have a 2020 mission sticker, you can make them do this:
Note: Anyone spreading rumors that this will require a 2022 swing-and-a-miss-ion sticker design to complete the 'ronamoon should be kicked in the knees.
Song of the Day
Today's S.o.t.D. was chosen by Logan Pearce, nine time winner of the official Star Trek fan club "dankest memes" competition.