Today was a long and exciting day for the team.
This afternoon we mounted Clio on the NAS (the telescope + MagAO) and Katie and Phil got Clio cold and working with its brand new computer.
Despite a cloudy start to the night we did open and Jared tested the new 64-bit computers for MagAO, there were a few surprises about how to set the shell with so many bits. Jared figured out the troubles and a work around. We then ran for the rest of the night just fine for MagAO. Marco and Alfio also helped remotely from Italy — thanks guys!
Phil and Katie also debugged much of the brand new Clio software with lots of remote help from Paul Grenz (in Tucson) all night long. Great progress was made.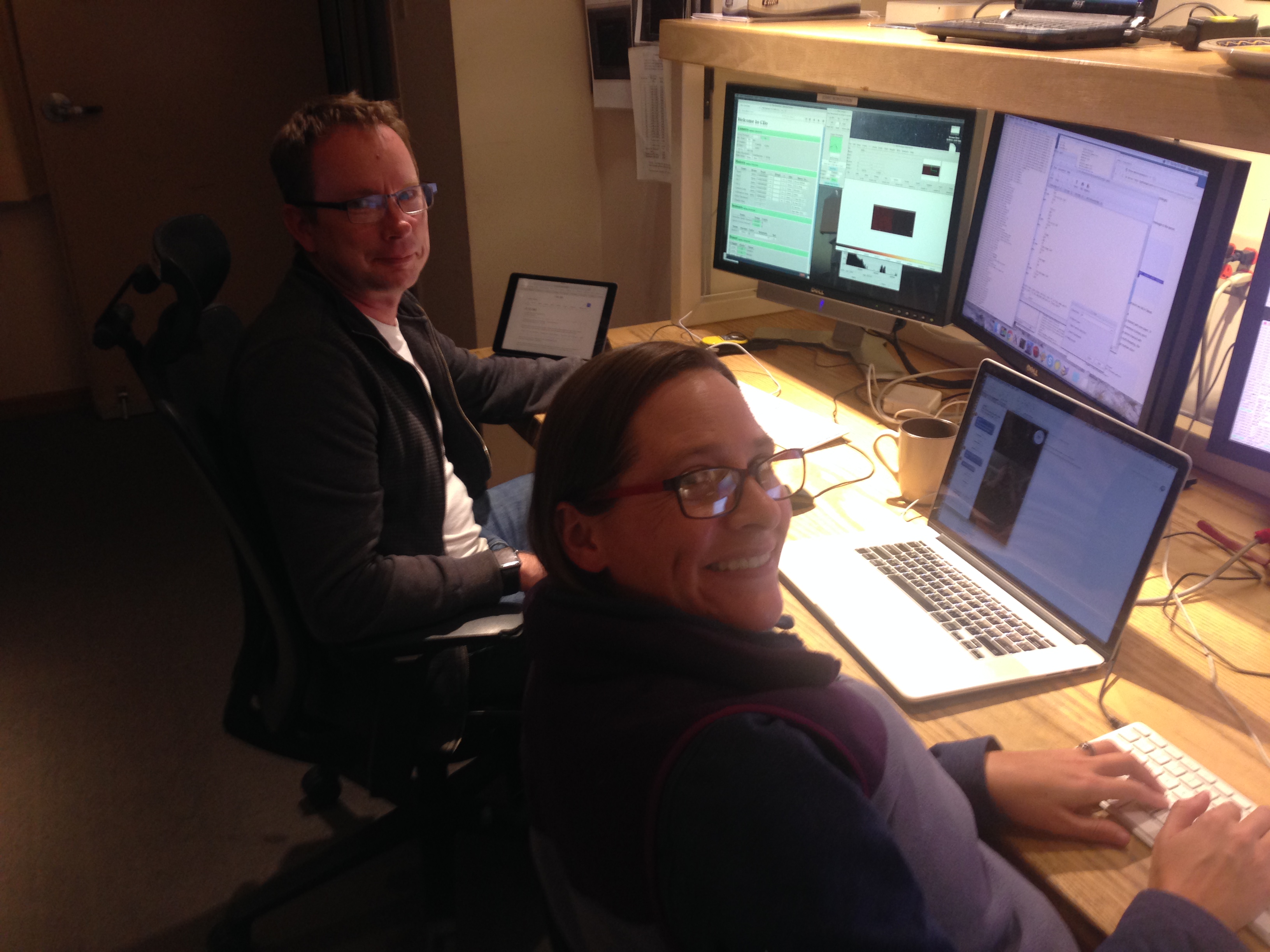 We did make great diffraction-limited images of Alpha Cen with VisAO in SDI+ mode as well as on Clio. The AO seems to be running great again.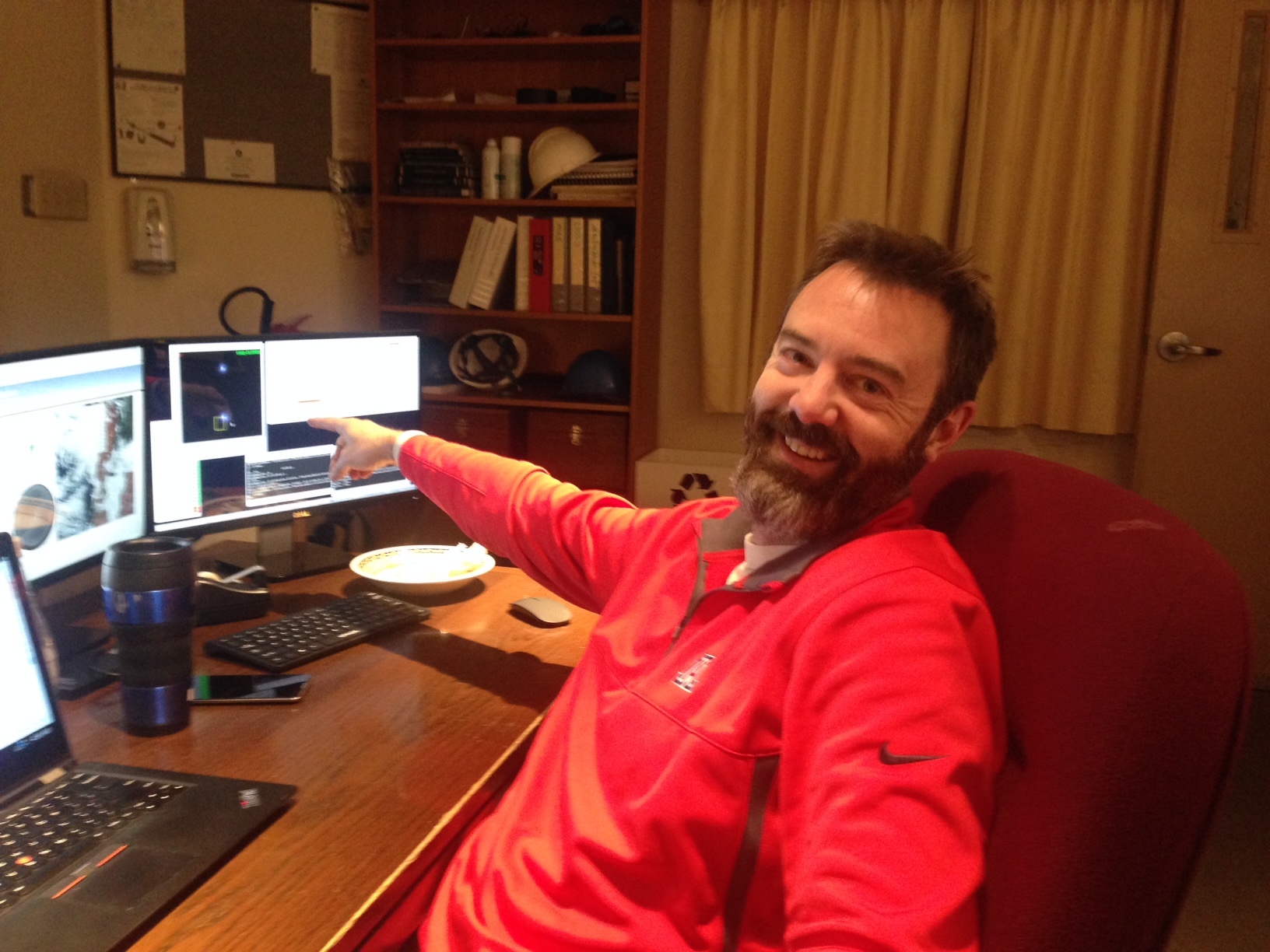 In the afternoon after Clio was mounted I had some time to photograph a wild vizzy bouncing along the rocks — they really can bounce!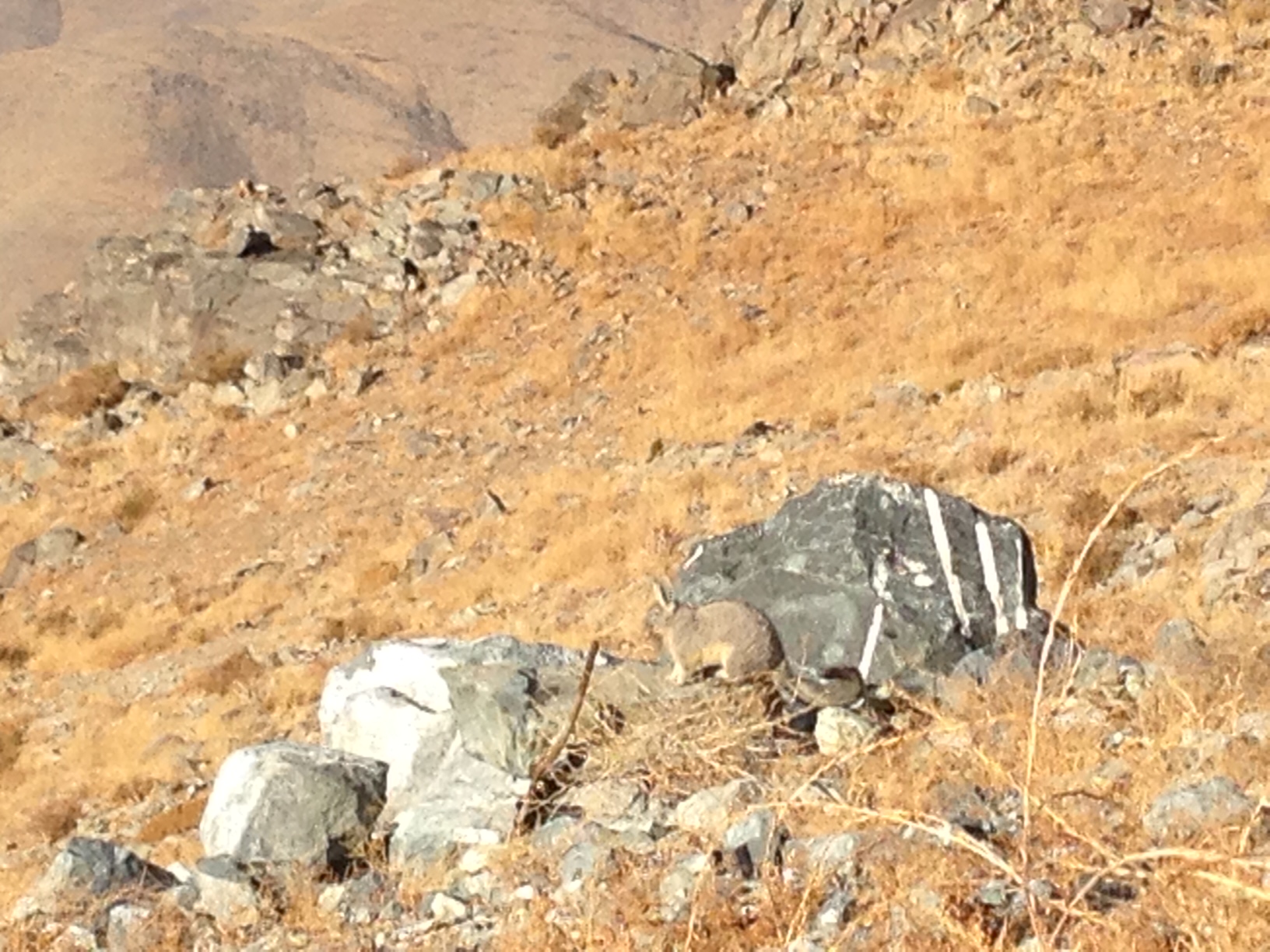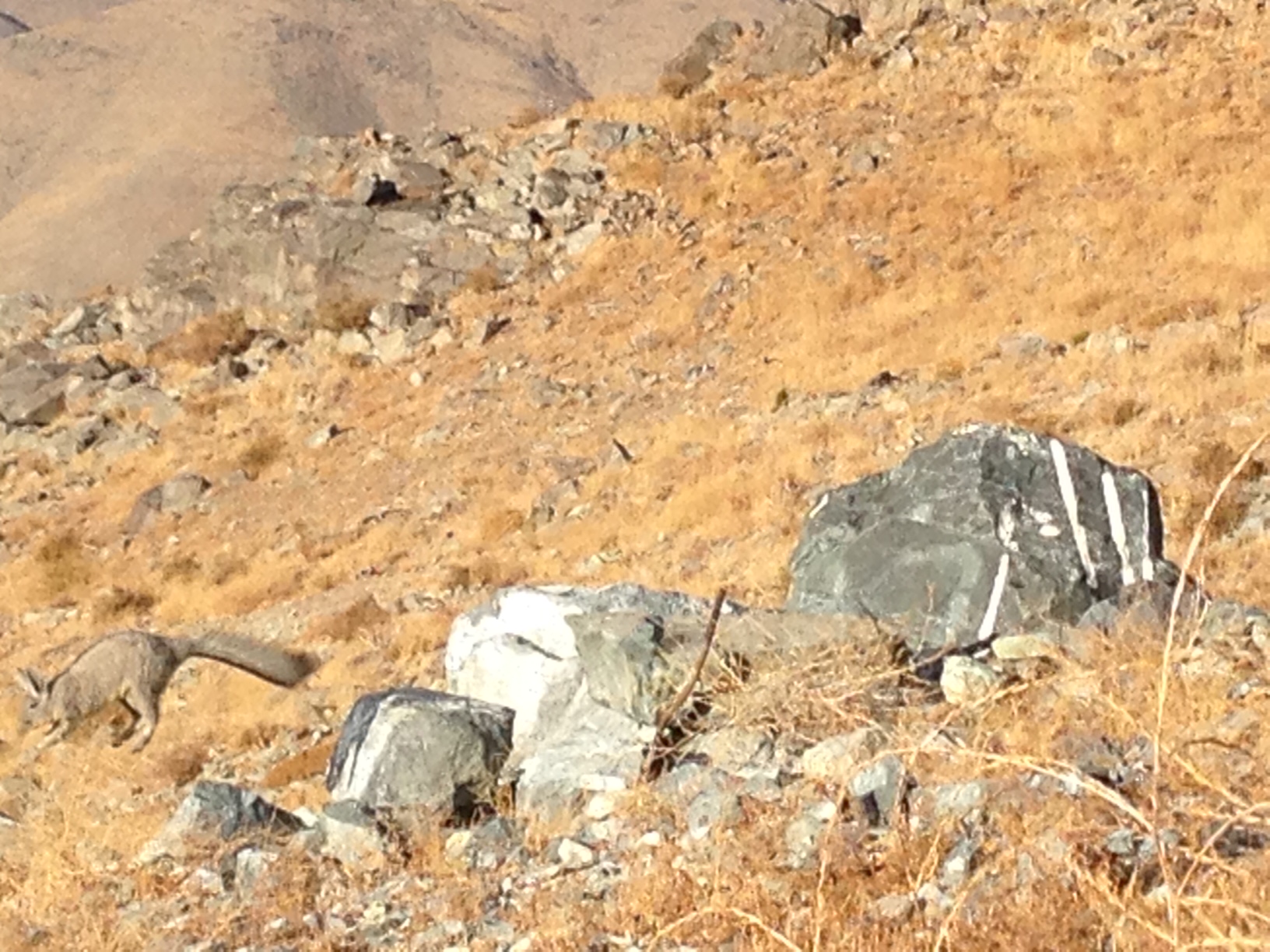 Since it was full of dark clouds tonight, here is a song about thunder…
and again