We did it, folks. We made it the full 29 days. (Maybe there will be a blog post from Atlanta for Day 30, maybe not. Depends how tired we are.) Jared had the presence of mind to take a group shot on our transport down from Las Campanas to the airport.
The covid clinic we visted along the way (fortunately not pictured) was demystified by Justin's blog post. The most difficult part was waiting for them to fix their printer issues.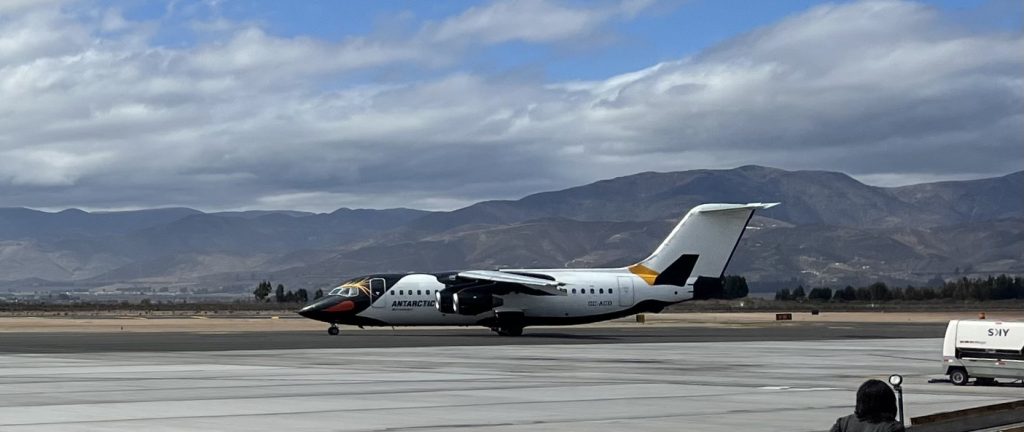 At the airport, we saw an interesting macaroni-penguin-liveried plane. And we ordered the traditional papas fritas and Kunstmann Torobayo (on tap no less).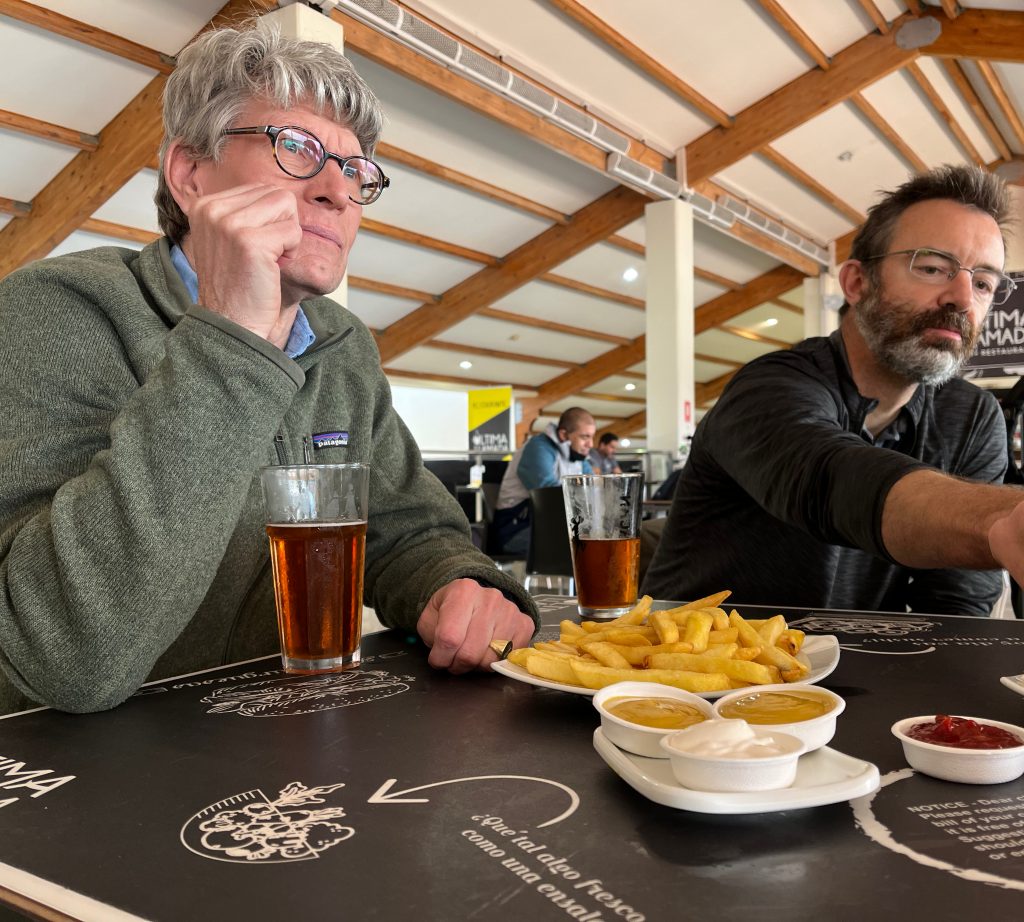 Then we left Laird in La Serena.
(Not really; he was on the next flight out.)
Once in Santiago's airport we traveled, Lairdless, in search of food and drink. We ended up at notable South American eatery "Ruby Tuesday," where we finally got Logan a pisco sour. (Due to Las Campanas Observatory's status as a dry site, there wasn't a chance previously.)
I dunno, this stuff could catch on. Maybe they'll expand their franchise to the US!
We're all about ready to collapse into our assigned seats now.
However, the blog must go on, so I leave you with your…
Song of the Day
The song of the day is "Say Goodbye" by Papas Fritas.