It is a truth universally acknowledged, that a single man in possession of a good fortune (lots of wet food), must be in want of a wife. An unprecidented whirlwind romance has budded between Katniss and my neighbor's cat. His name is Bandit, and true to his name, he has stolen Katniss's heart.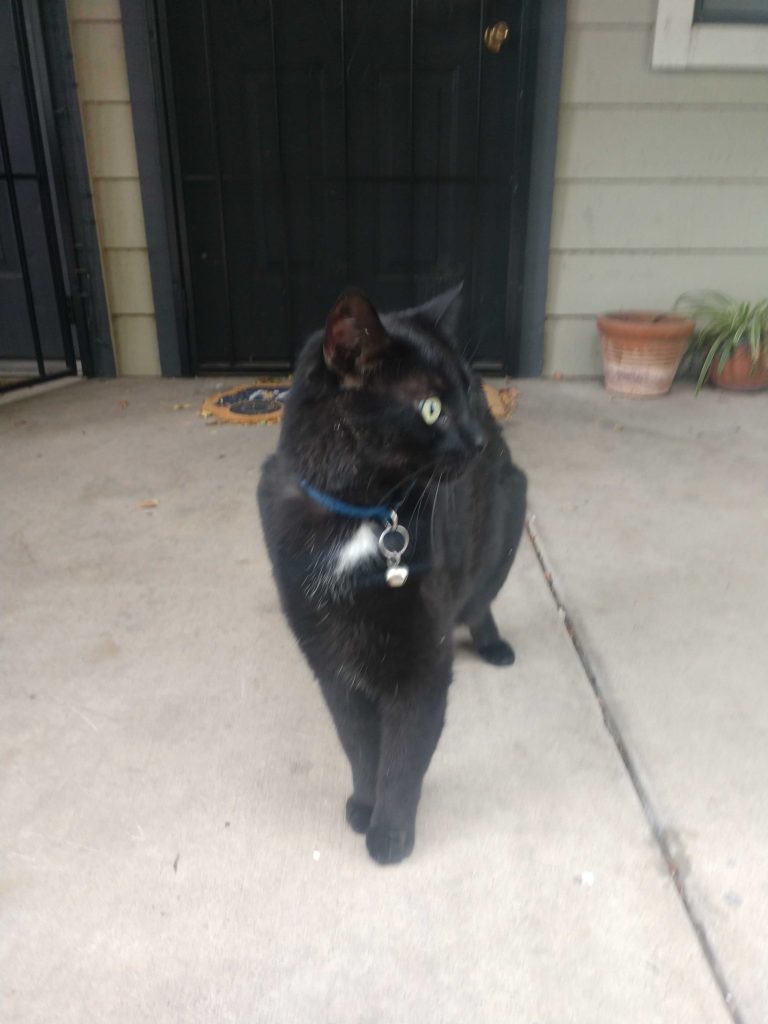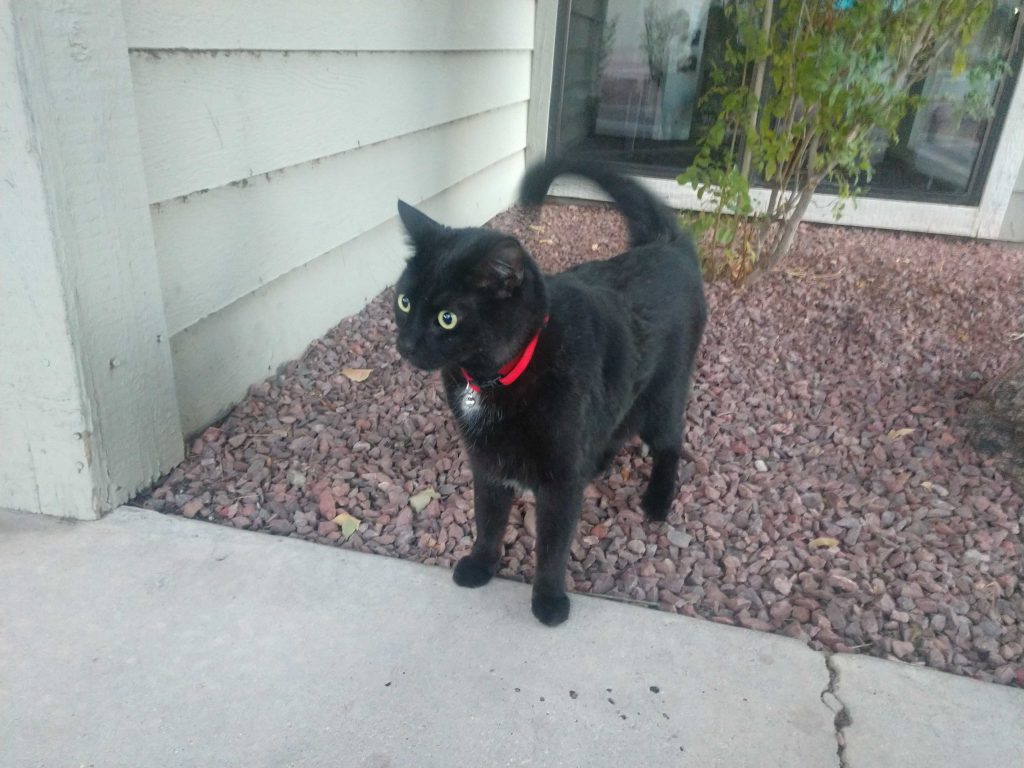 Although it has been smooth sailing for them lately, they got off to a rocky start in true Elizabeth and Darcy style. When Bandit first started visiting he was only allowed to sit at the top of the stairs and admire Katniss from a distance.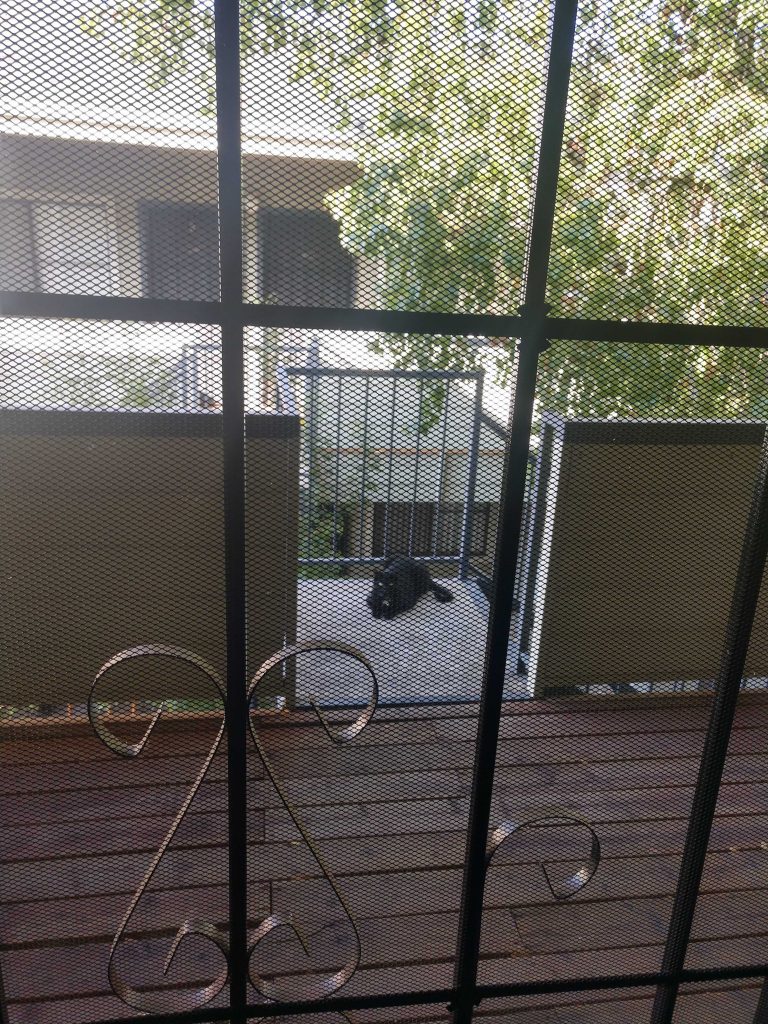 Failure to comply meant he recieved a rebuke in the form of angry hissing and meowing. He was persistent though, and after a couple of months he was allowed to approach the door.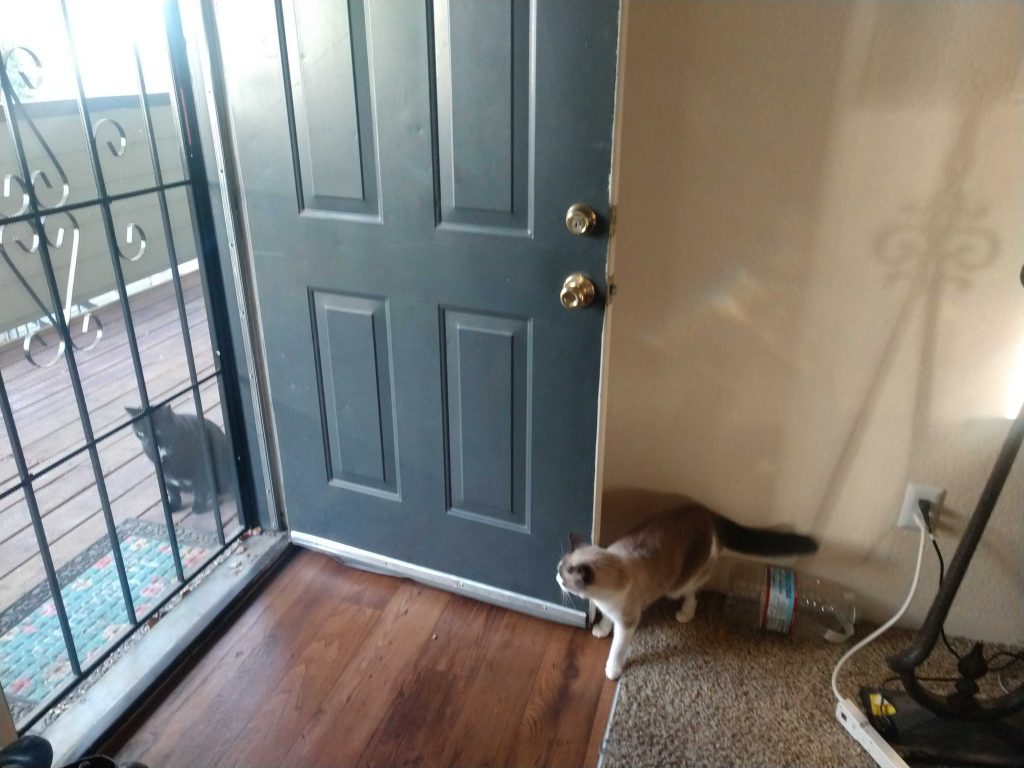 Their romance caused quite the scandal as Bandit is known to be unpropitious, visiting at all hours of the day and night without regard for decorum expected of a proper suitor.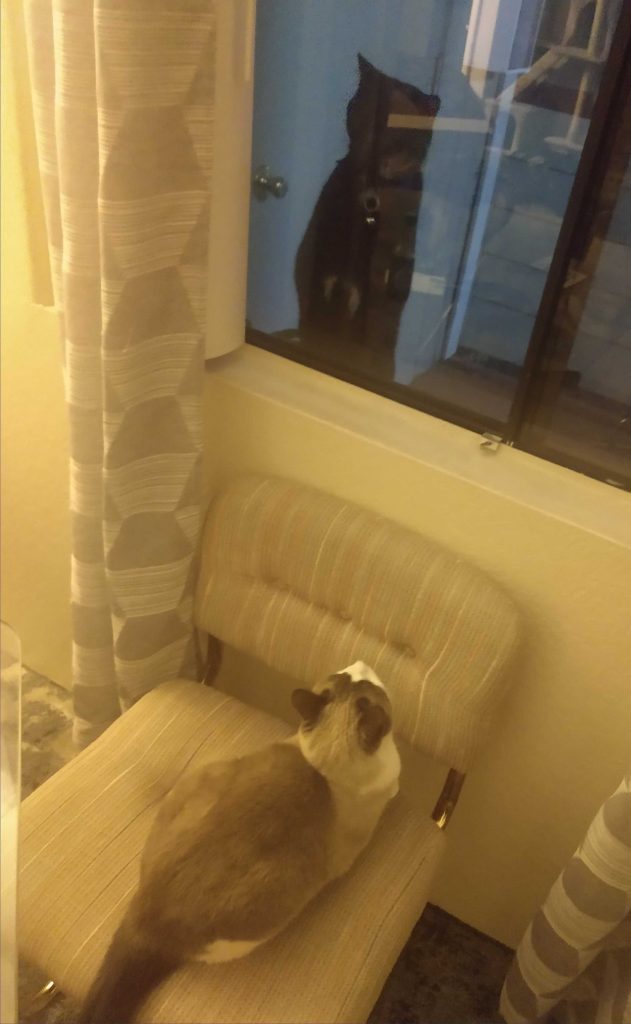 There is hope for him yet though, as of late his manners have been improving vastly as he has learned how to knock on my door to get Katniss's attention.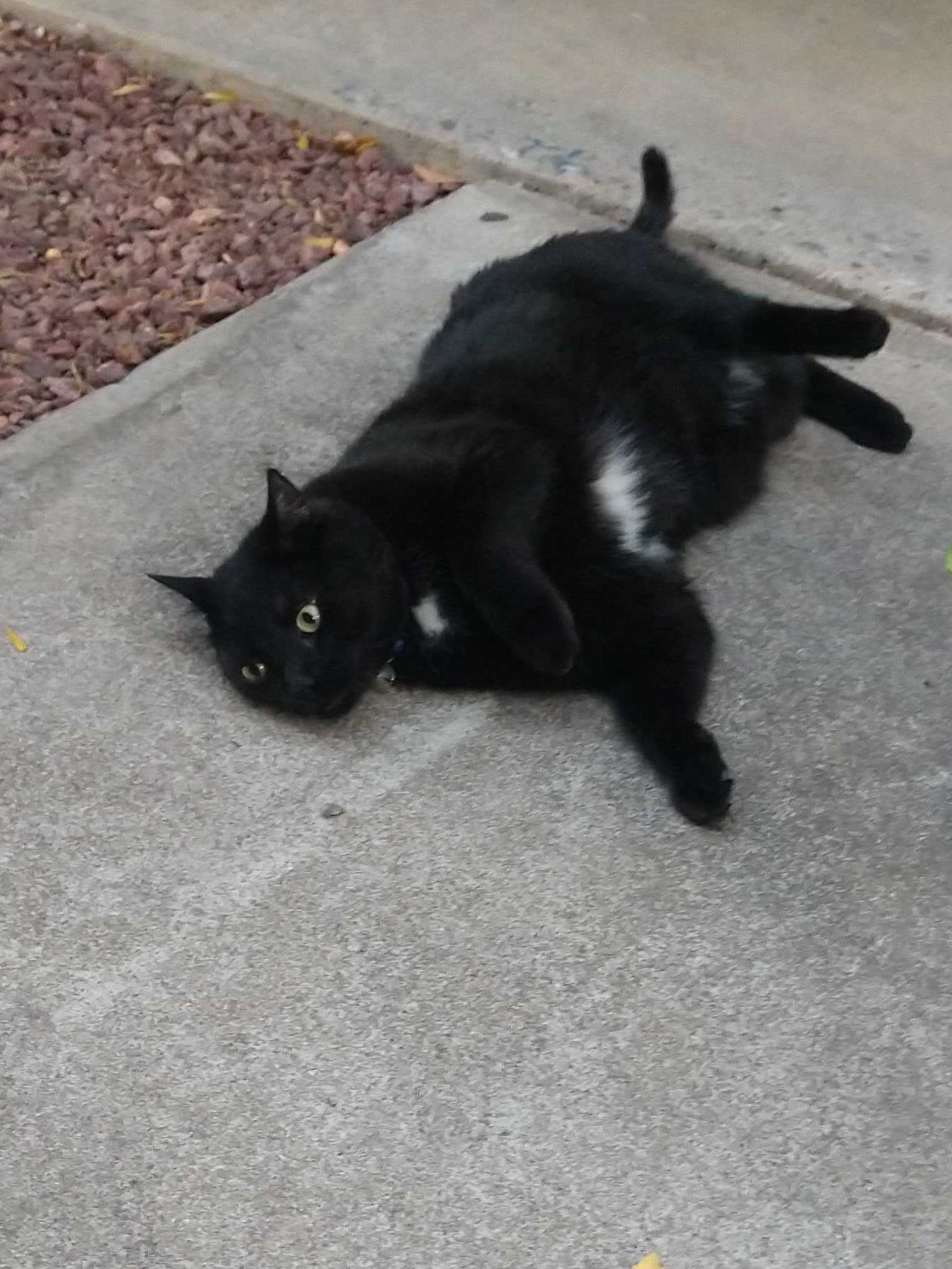 In the beginning Katniss met Bandit with pride and prejudice. Now she spends a lot of her time in my living room, waiting for him to visit.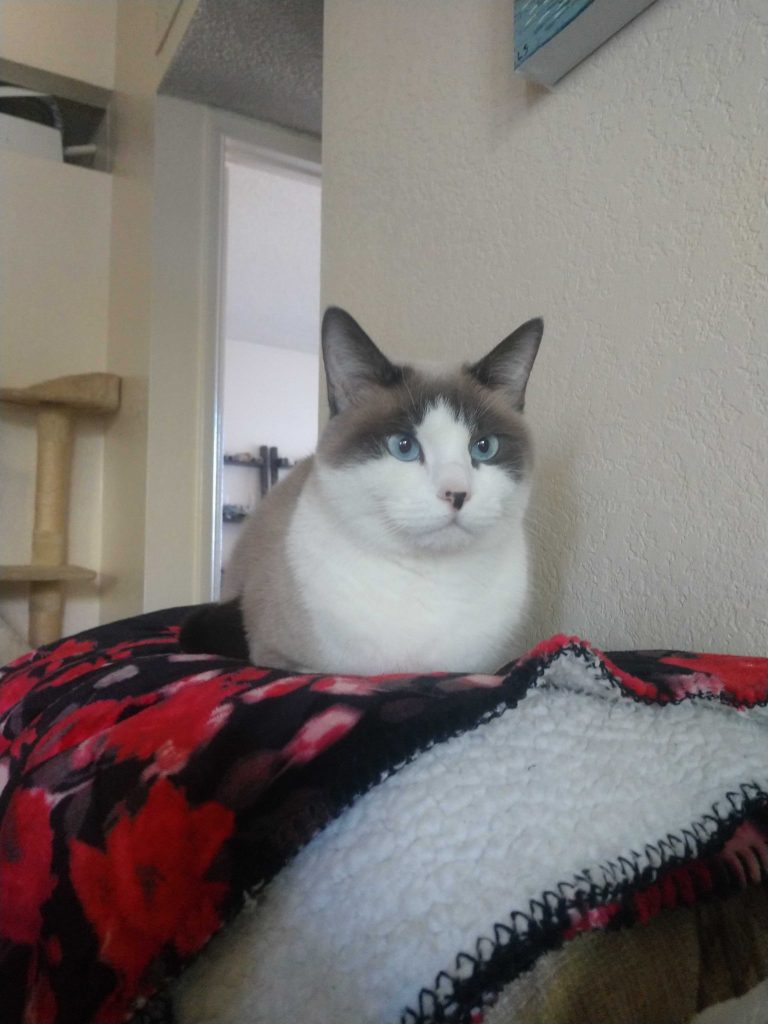 Happy Valentine's Day.