Tonight started rather auspiciously with the best green flash that I've ever seen. Unfortunately, neither Jared nor I got a good picture, but here's one I took during an  early commissioning run. Trust us – it was epic.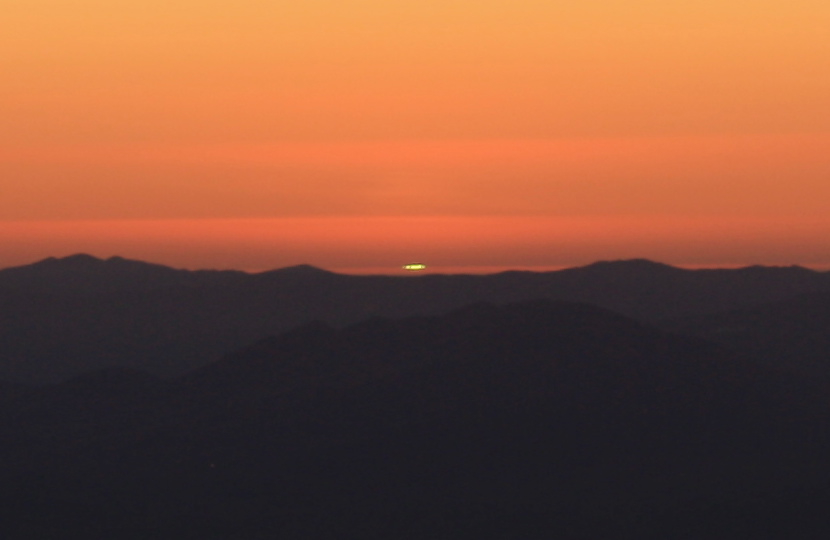 During twilight, Jared and Povilas added gaffers tape to the guider CCD. In the end though, they decided that the glint we saw yesterday during acquisition of new targets was probably the moon.  Still, it never hurts to have more baffling.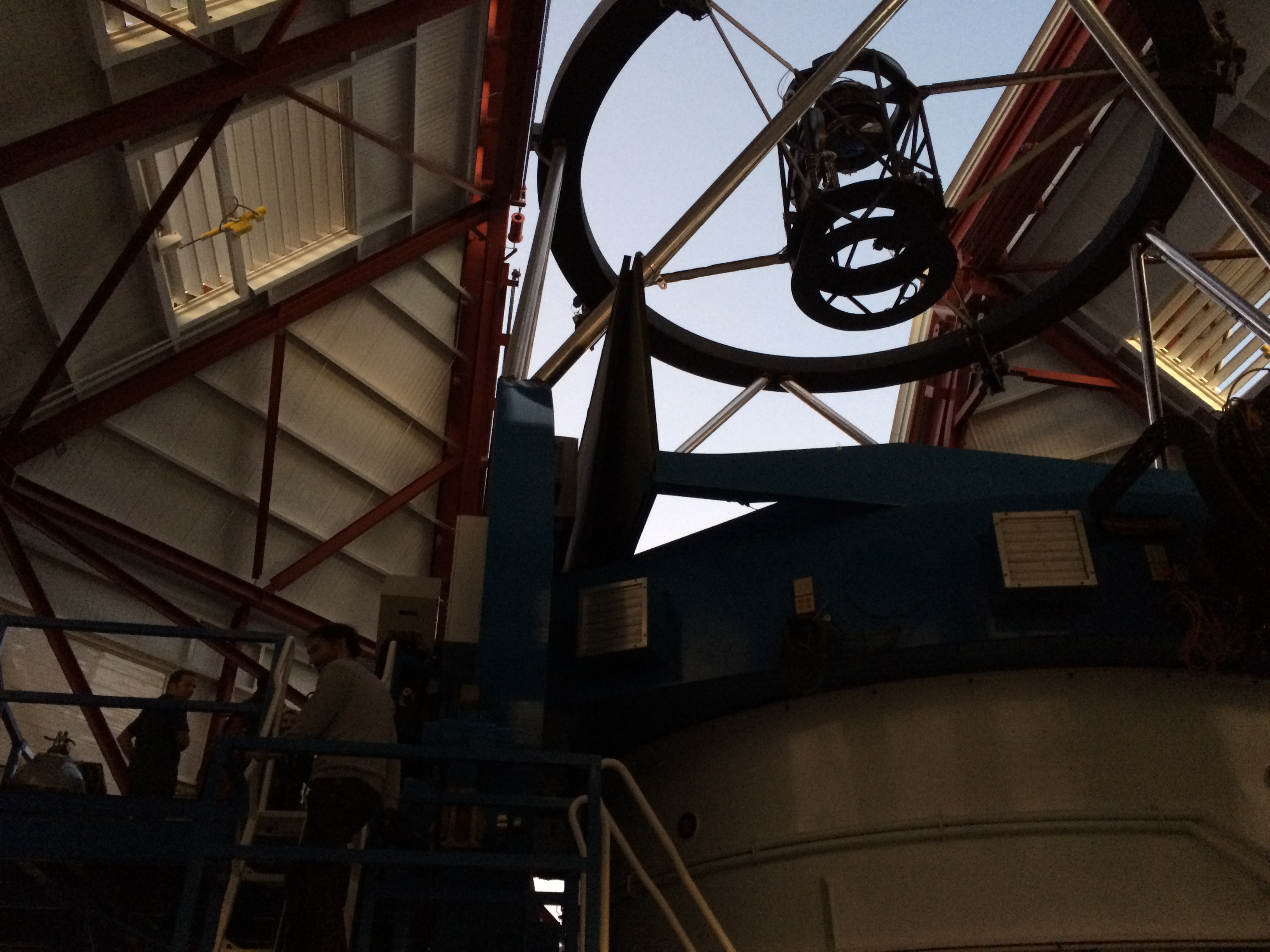 It was also discovered that when you immerse a roll of tape in liquid nitrogen, its adhesive properties are substantially altered. The details of how this experiment came to be conducted remain somewhat mysterious, and the result is awaiting independent verification.
I got to try my hand at operating the AO system today, which was fun for me and largely uneventful. The system runs so nicely these days (knock on wood), that I had lots of time to be mesmerized by turbulent patterns moving across the mirror at 200-1000Hz.
I learned that the main barrier to smooth AO operation is actually lack of real estate on the computer screen. So many GUIs have to be open at once that strategic placement is required, and everyone has a different opinion about where the "right" place for each one is. Here's what I arrived at tonight with some help from Jared and Katie.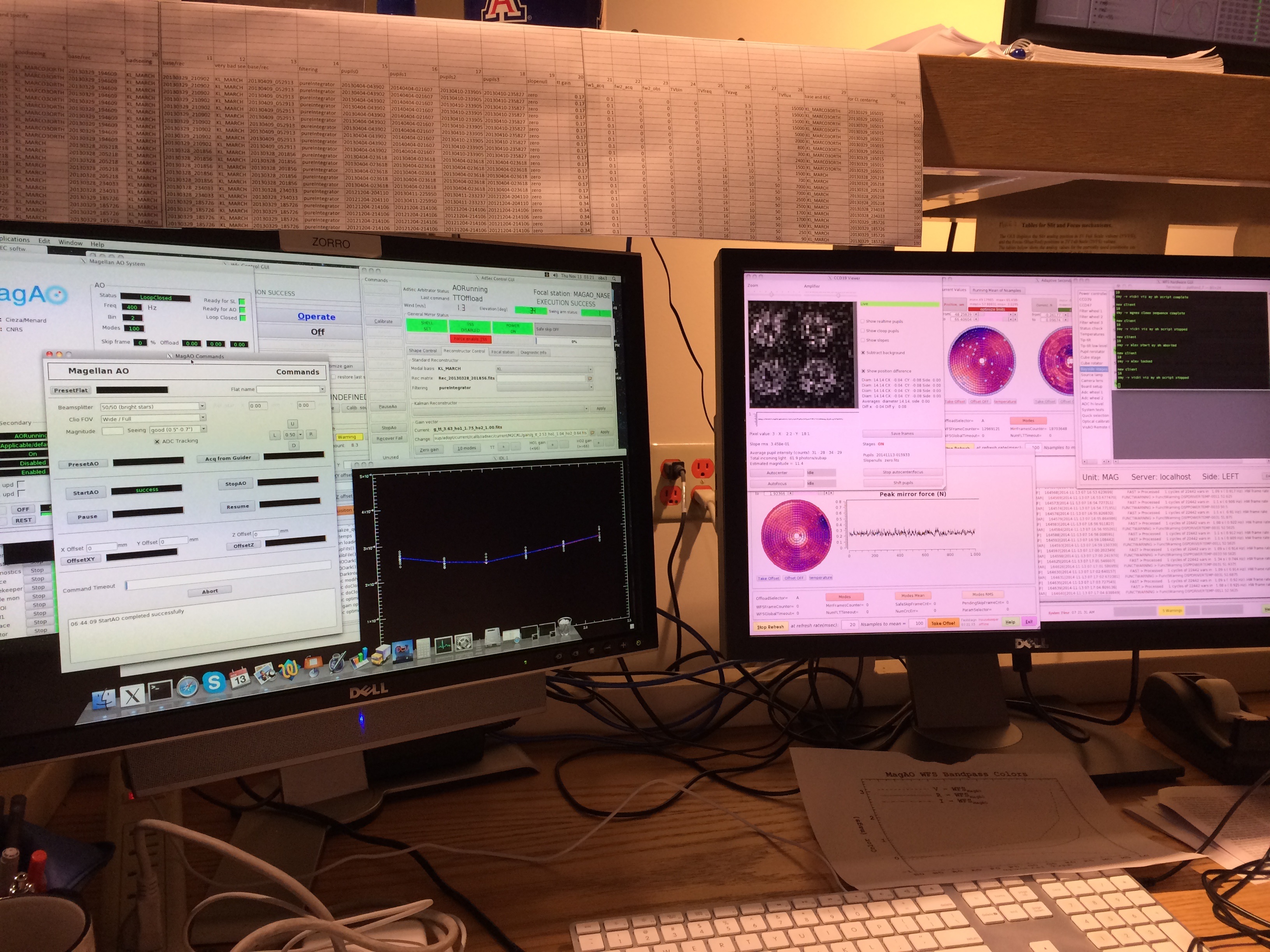 Note that there are lots of windows peeking out from behind. That's so that I can get to them quickly when I need them.
I also decided that it was time for a promotion on the MagAO team. You see, everyone else has a nice mug with their name and role on the team monogramed on it. Here are Jared and Katie holding theirs.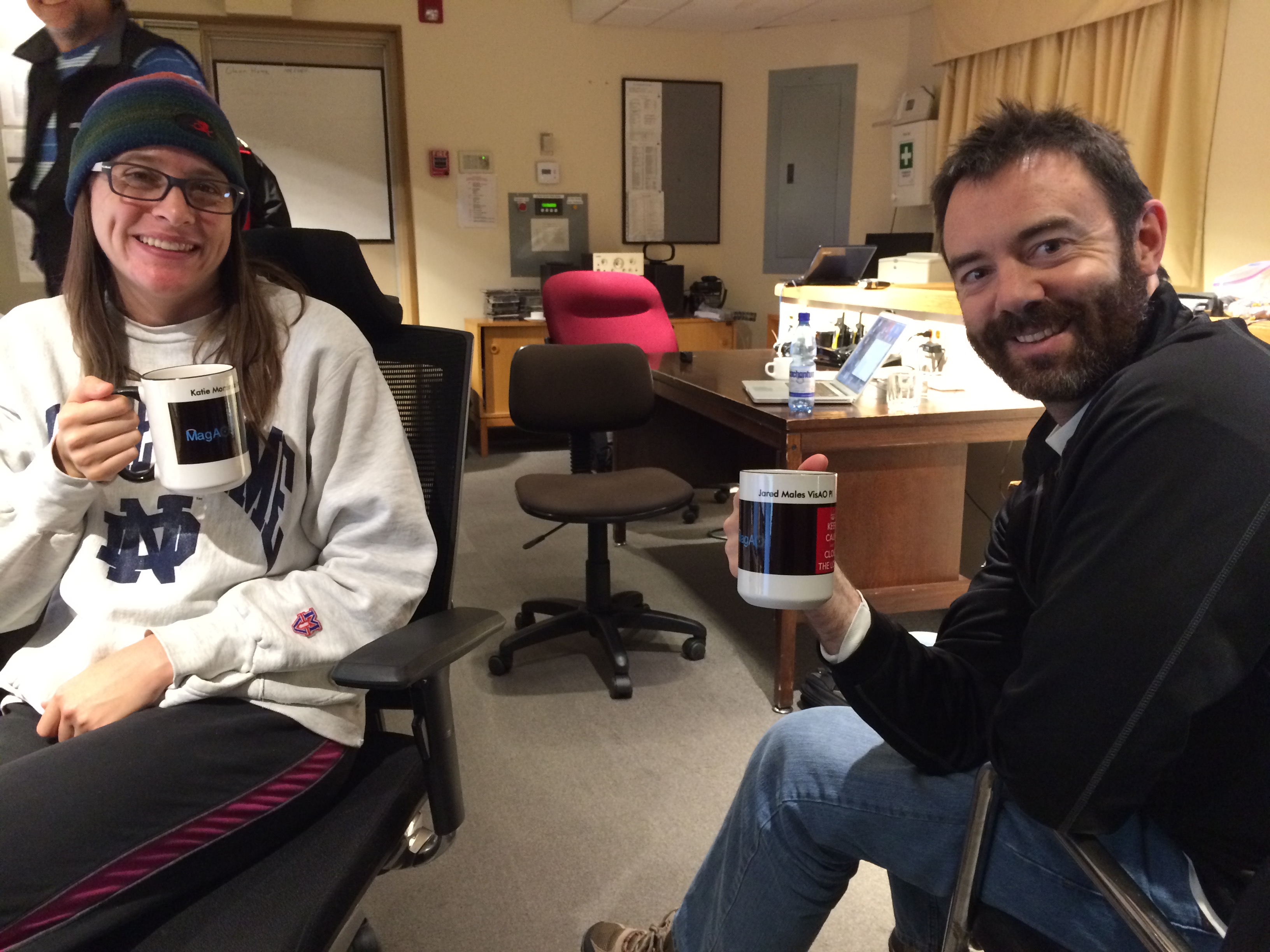 Luckily, we have a nice label maker, and some blank mugs, so I was able to correct this egregious oversight.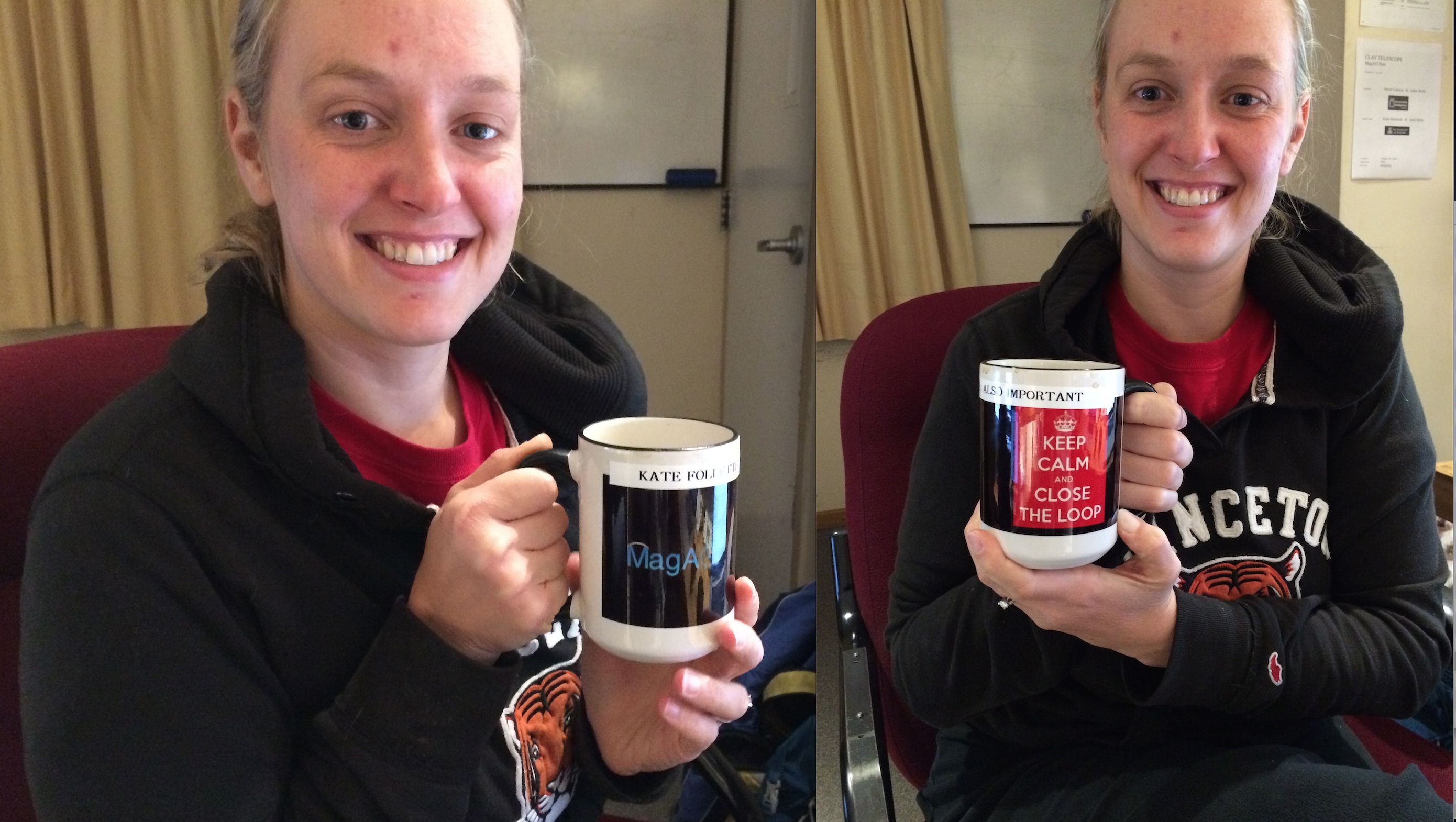 Quote of the Day:
Francois, in reference to a newly discovered triple system (see pic): "Let's see what color it is"
Jos, looking at the image in an orange/brown color table: "It's a bit brown actually, but if you want I could make it blue"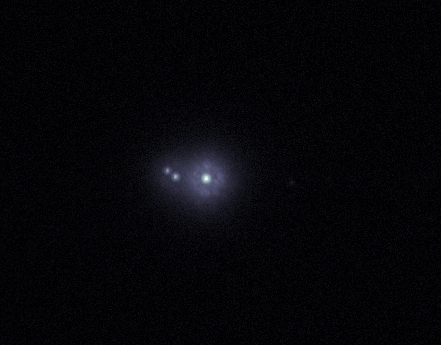 My husband is home alone with our son this week, and the poor guy has food poisoning, so the song of the day is for my family. Thanks boys for letting me be here!