What's on more wheels than it should be, has three bulk bags of desiccant for a carry on, and is heading for a South American Vacation??? Only our favorite high contrast imaging system!
The team has spent the last week in booties and safety boots making sure that the instrument gets to Chile as cozy as possible.
Monday: Batten down the hatches!
Mere hours after its last lab experiment, MagAO-X is wrapped into shipping shape. This is the first "All hands on deck" of the week: cables unplugged, optics covered, mounts tightened, glycol drained, etc.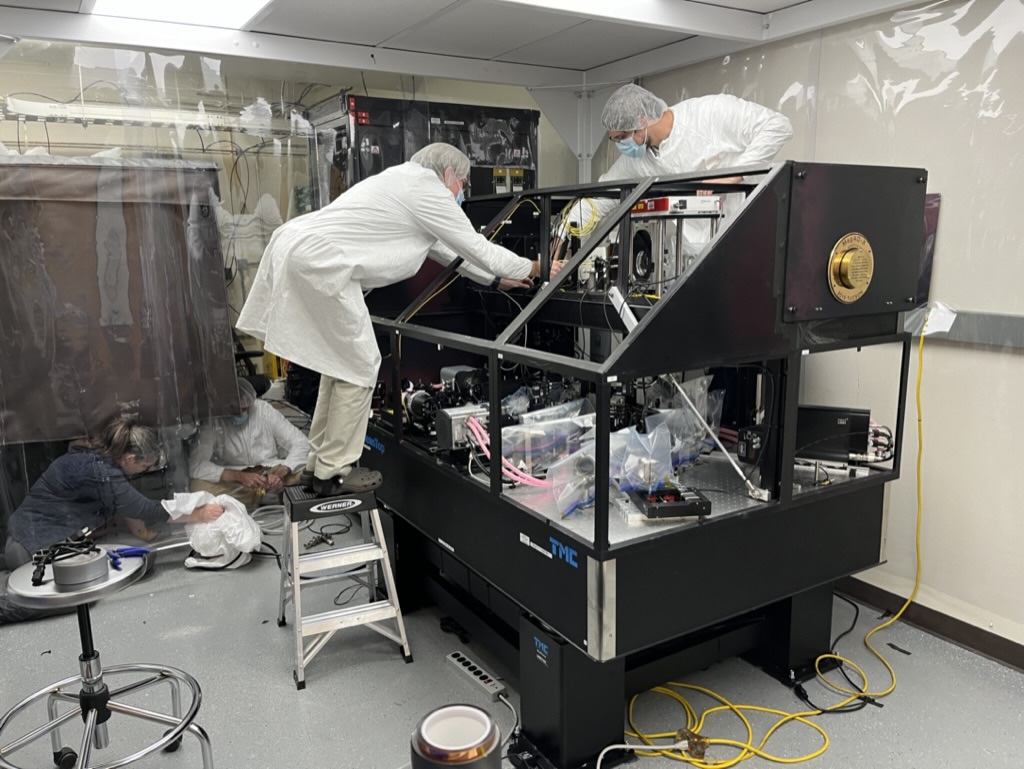 The whole package is wrapped, and rewrapped (after that thing we forgot), and wrapped a third time (just to be sure) in anti-dust plastic wrap and anti-static covers. You better believe we used extreme amounts of bubble wrap wherever possible.
Tuesday: A hard hat kind of day
Tuesday 7am and we're back in lab (the morning people are, that is). We meet up with Tom and Pat, the guys qualified to work the heavy machinery, and get to work making MagAO-X portable. First, the crane with a fancy name is assembled with grad student labor and good balancing skills.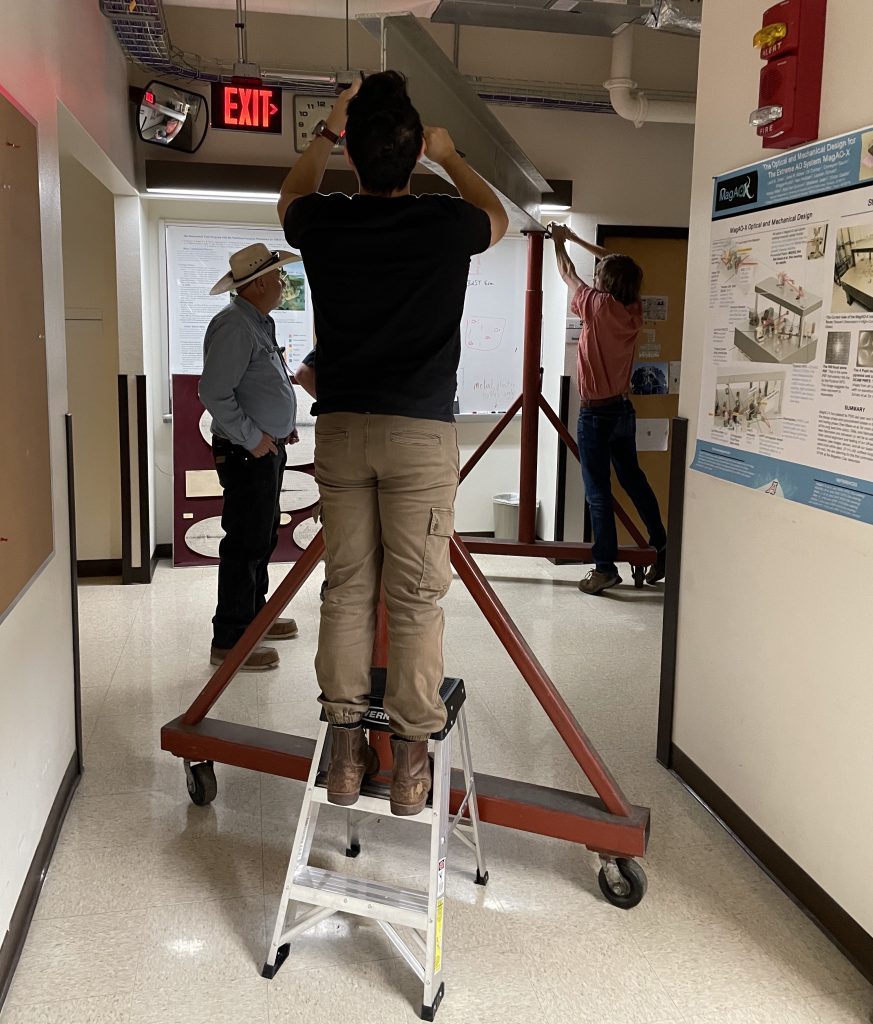 We tuck the support into the lab, right below the highest point between the vents and lights. We lift the beam as high as possible, and attach a pulley system to hoist up MagAO-X. This gives us enough of a gap to attach a specially designed cart to the table's base, the right width to wheel down to the cargo elevator.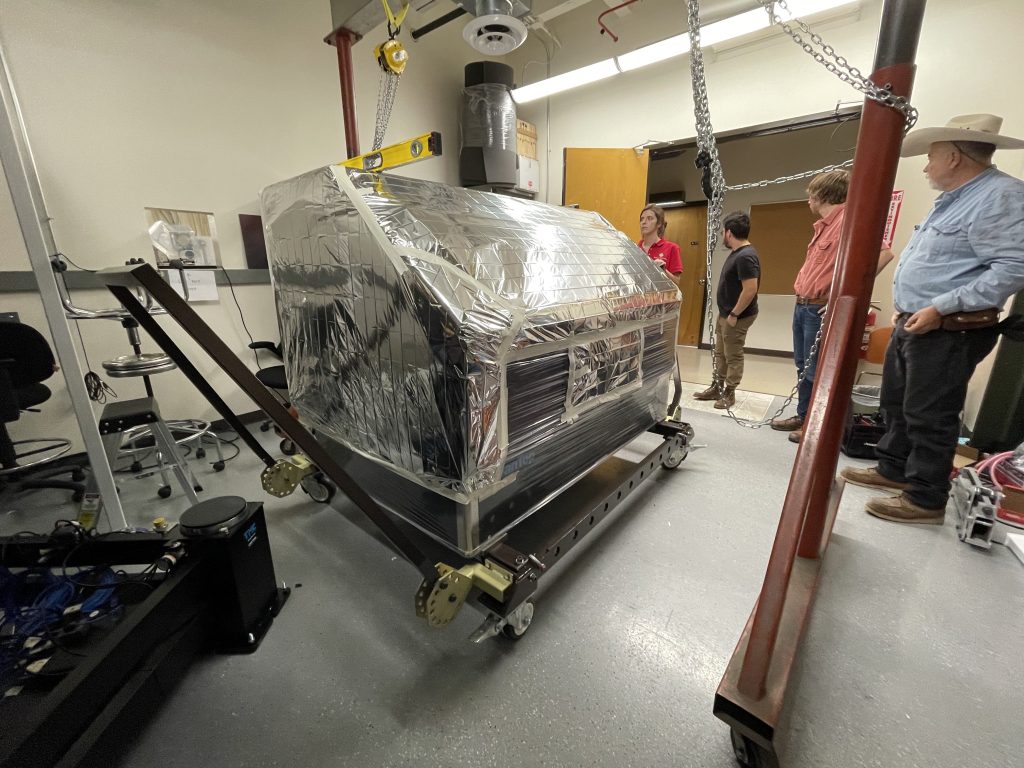 After carefully wheeling our cargo to the loading doc, we get to work with unsealing the large wooden shipping crate.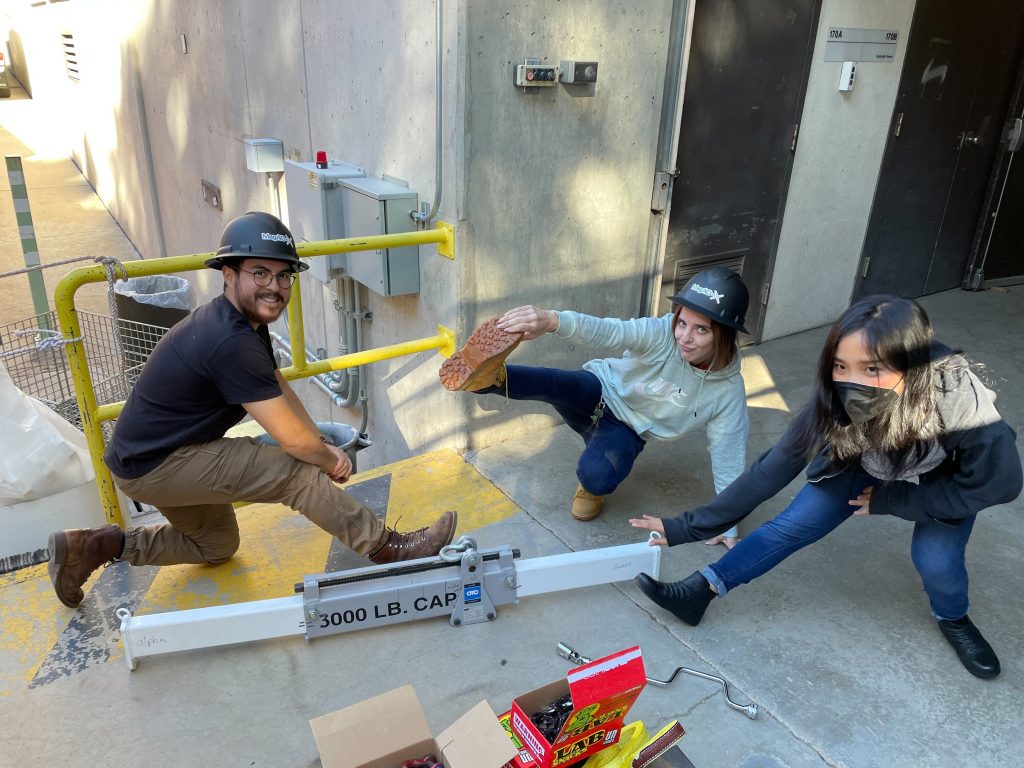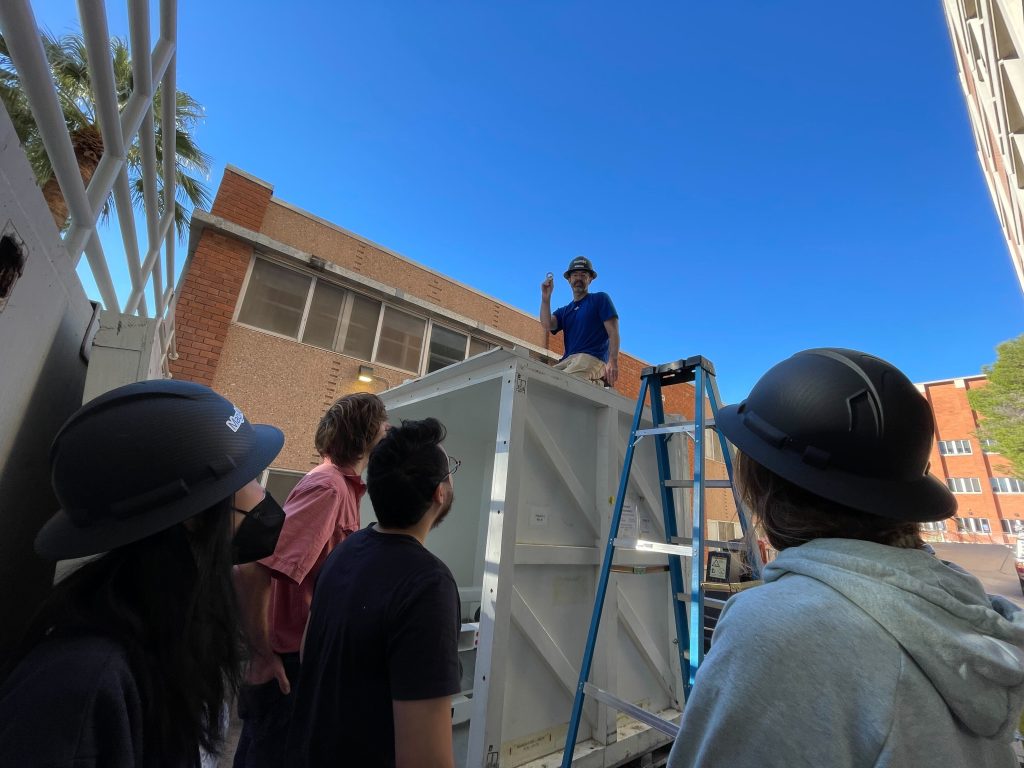 Next, we gently lift the instrument, wheel the base underneath, bolt the instrument to the crate base, then undo the cart. We can bolt the box back together once the top is lowered into place.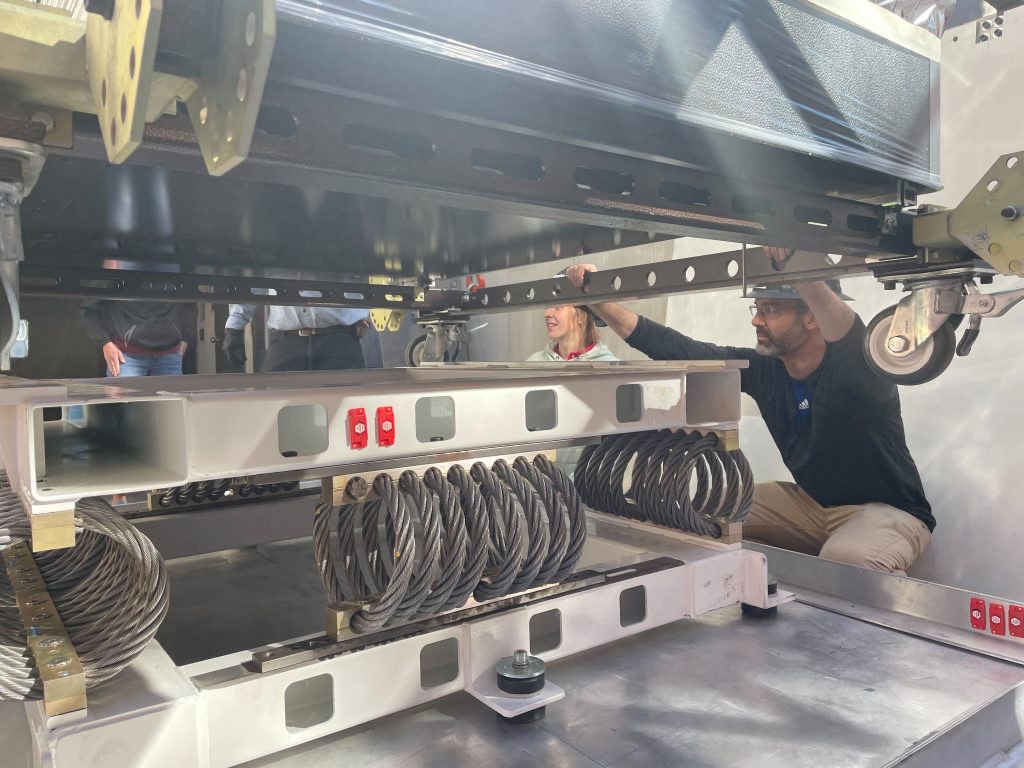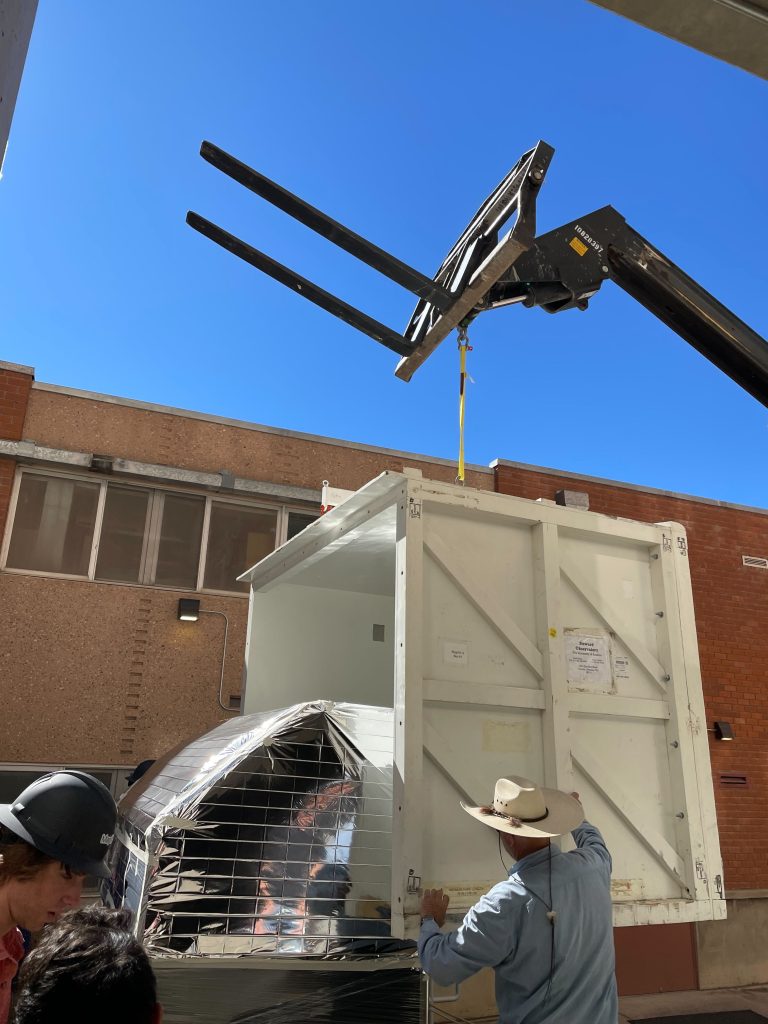 After the instrument, a lunch break. Then we do it all again with the electronics rack.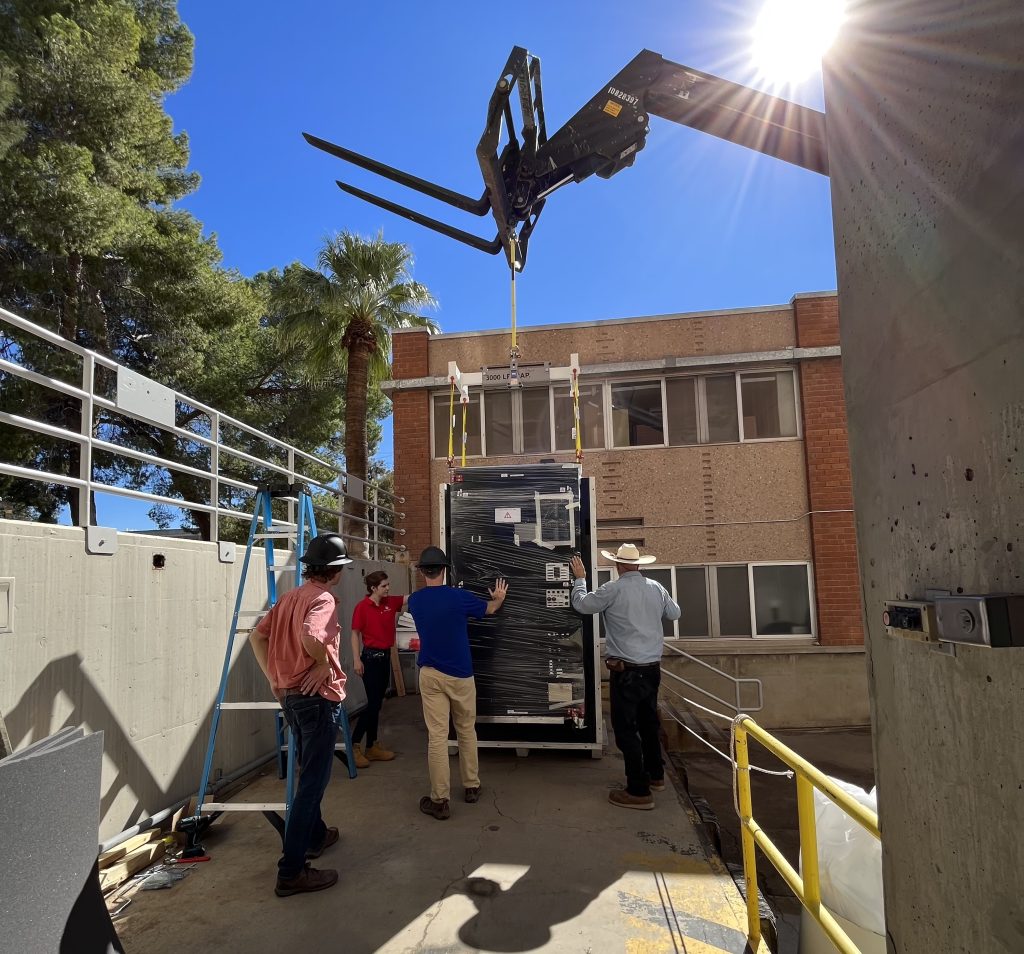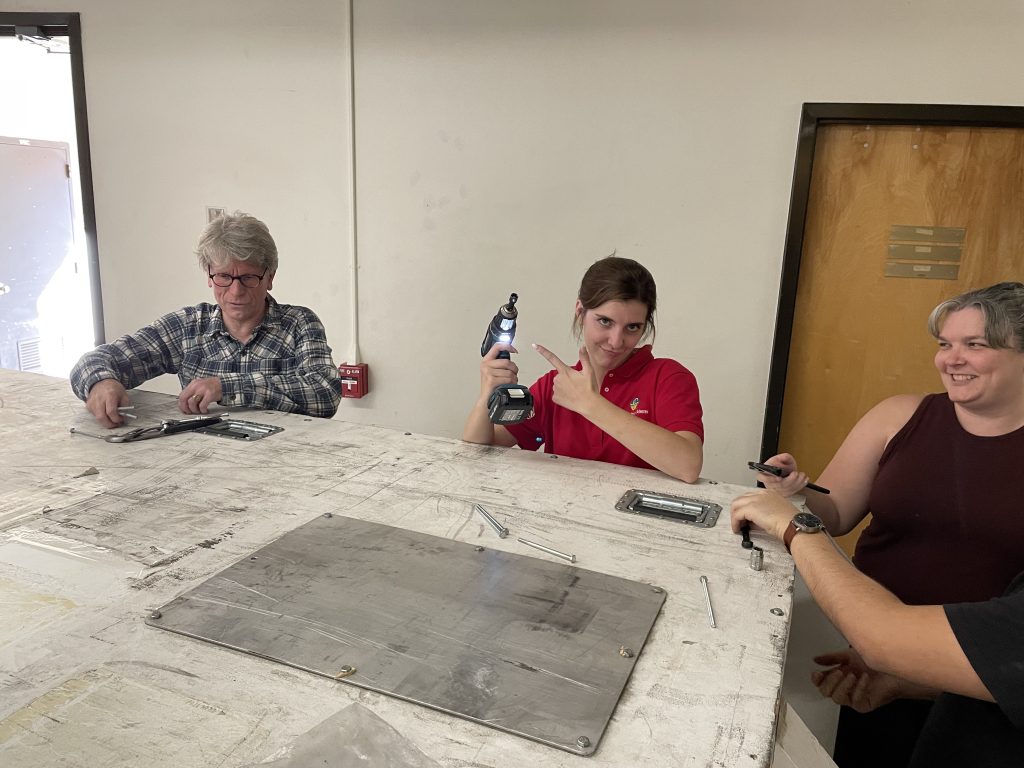 Our two big boxes with instrument tucked in tight, and we're done for the day. Done by 3pm? Our best time yet.
Friday: Load 'er up!
The movers show up like clockwork, right during Logan's internal symposium talk. Those of us not giving Xoomies facts hustle back from LPL to the loading doc and help scoot boxes to the forklift pickup.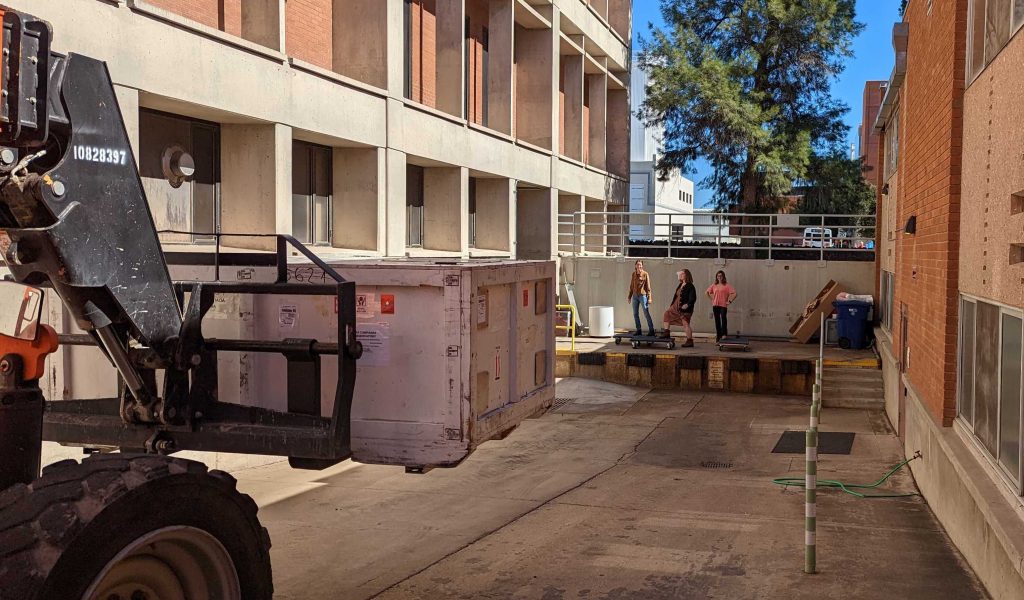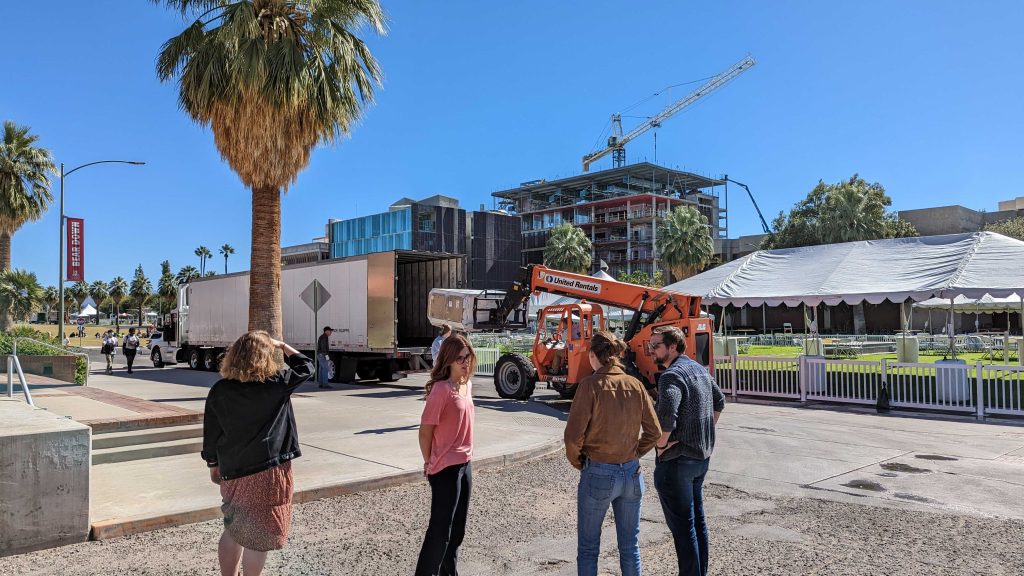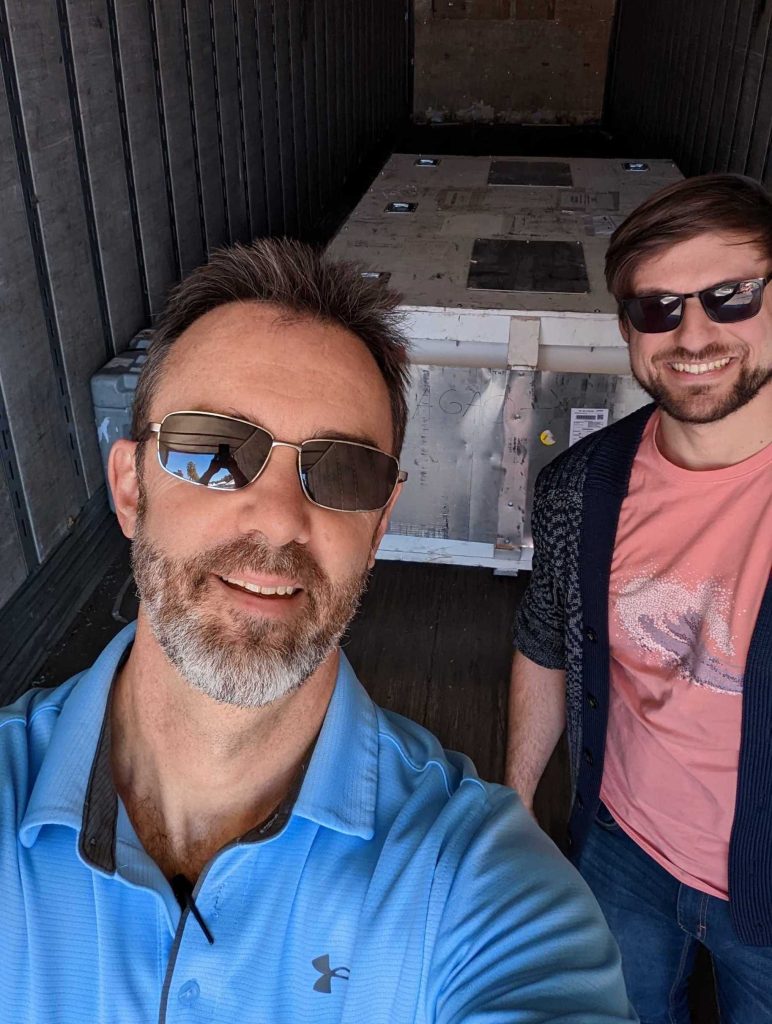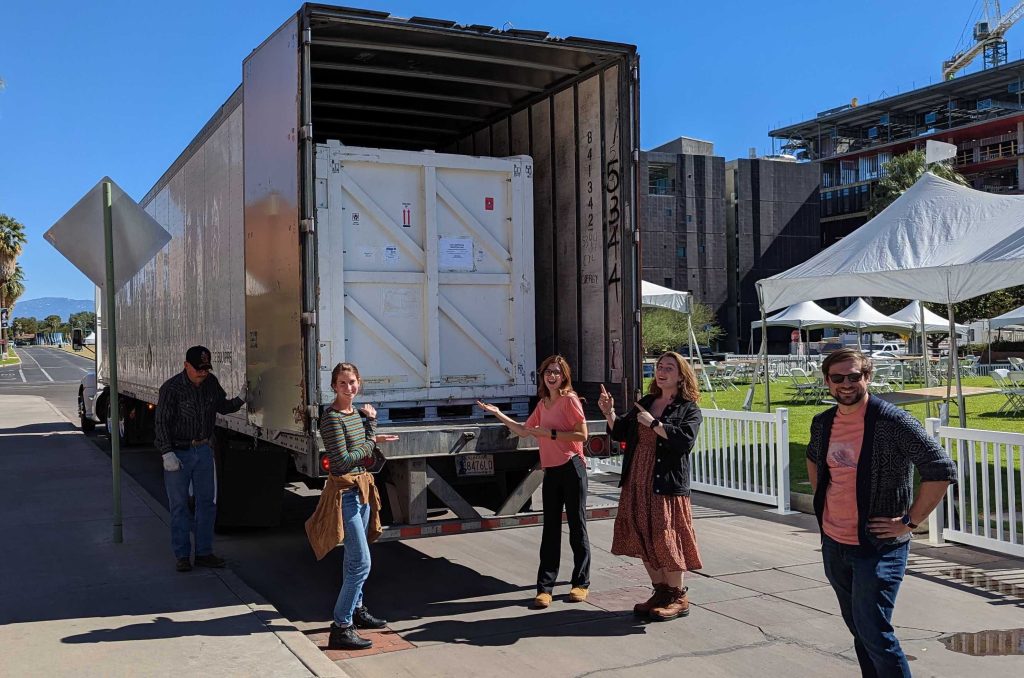 One 2 million dollar Jared Males signature later and the instrument is officially in the shipper's hands. Have a nice flight to Chile MagAO-X, we'll see you in November.
Bonus: MagAO-X says Happy Halloween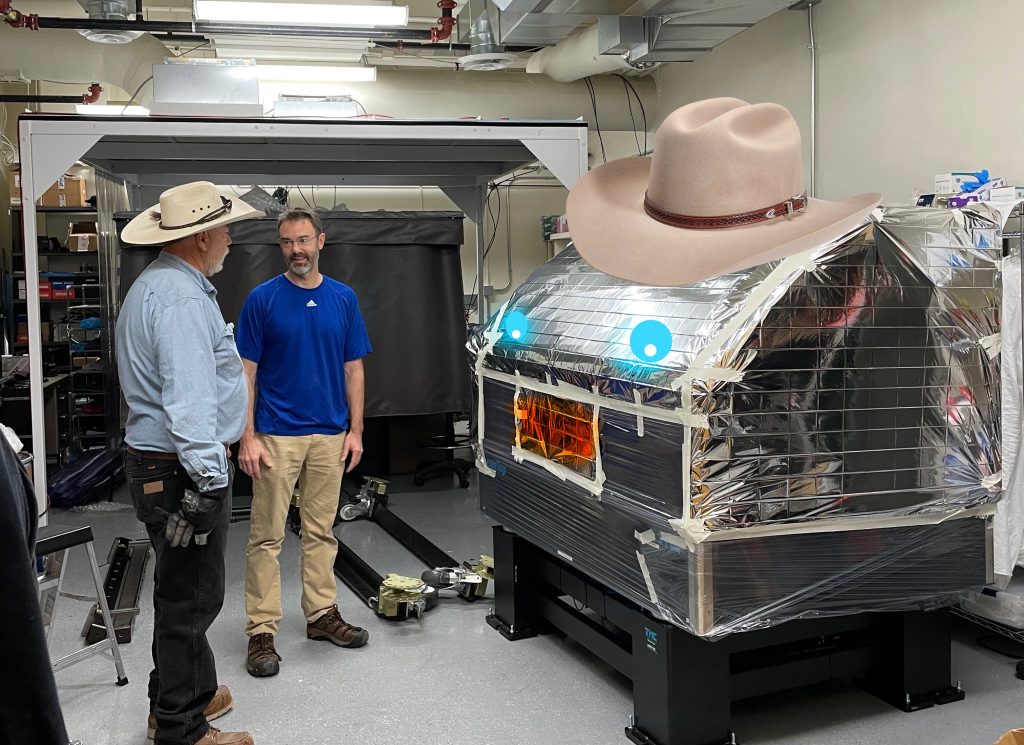 Song o' the day: