After 29 days of the Stay At Home, I had an appointment. I had a thing to do, at a time, in a place other than my house, with another person.
The University of Arizona and the State have come together to ramp up COVID-19 antibody testing, beginning with 3000 healthcare workers, 500 University students, and 1000 unaffiliated Pima county residents. One of the other graduate students shared the sign-up link in Slack, and half of our team of grad students signed up.
(In fact, a surprising number of the other astronomy graduate students said they were signed up. My theory is that, with all the undergrads gone, the only people in the "University student" category both bored enough to read all University communiques and geographically close enough to participate are the grad students.)
This is a blood test for COVID-19 antibodies, which tells you if you were recently infected and recovered. (Not the same thing as the "are you currently infected?" test, which uses a nasopharyngeal swab.) I don't think I was infected, although apparently many cases are entirely asymptomatic. I just wanted something to do, with the added bonus of helping the study ramp up their process.
So, today at 9:40 AM I arrived at the Health Sciences building. The appointment slots on the sign up sheet were in 10 minute intervals, which I thought was a polite fiction. (I always choose early appointments because medical scheduling rivals JWST for delays.)
Incredibly, I was out by 9:47 AM. Let me walk you through the process.
Welcome station: Before you enter the building, you give your name to a worker who ensures you have an appointment and gives you some hand sanitizer. Follow the paw prints to the next station.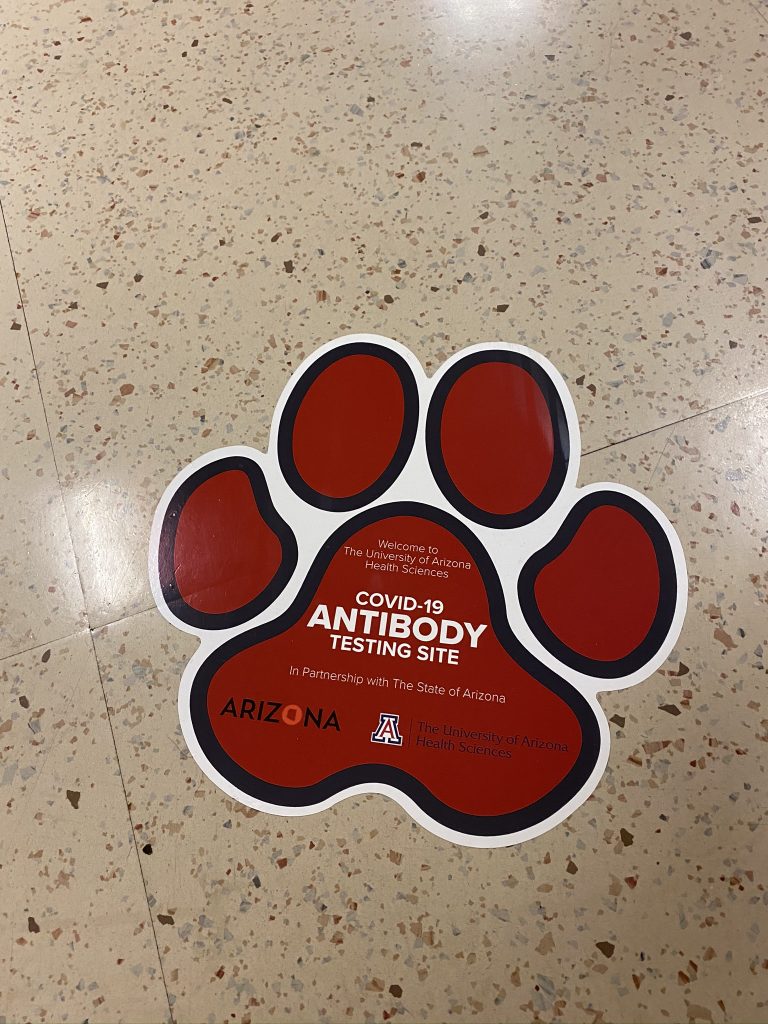 Wellness check: A non-contact thermometer (i.e. a one-pixel infrared detector) is used to ensure you haven't lied about feeling sick. If your readings are within normal limits, you get to follow the paw prints through a scary maze of hallways.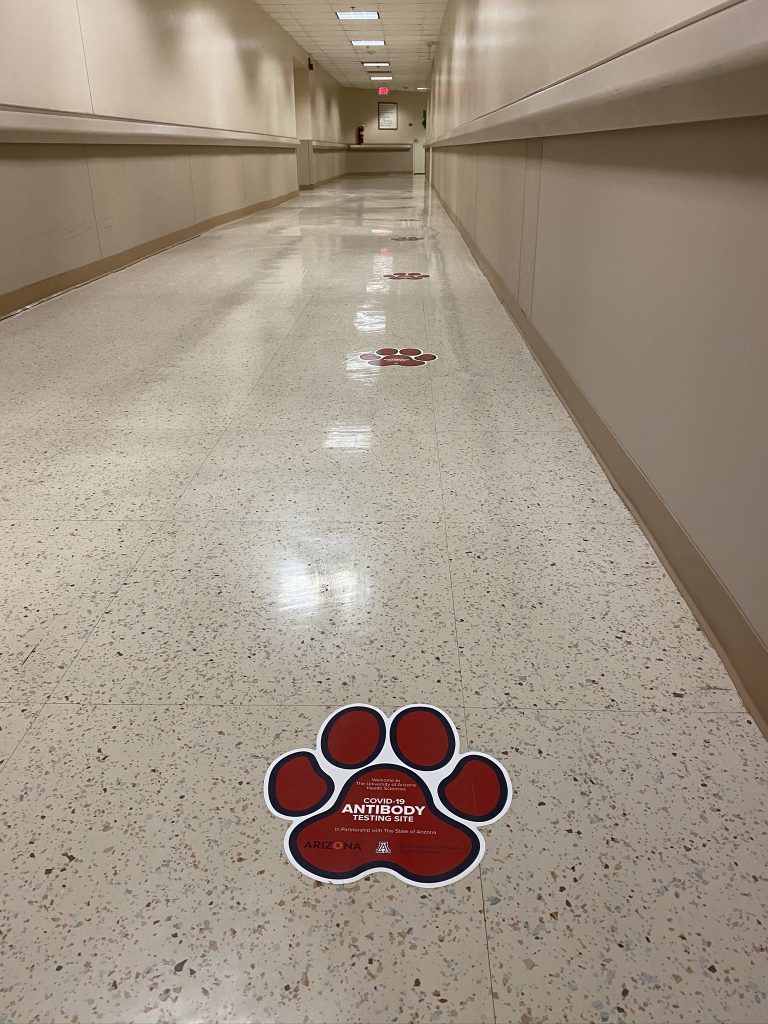 Intake / processing: Present your ID, get led to a room, present your ID again, get everything keyed into their electronic record-keeping system, get a couple of labels for your vacutainer.
Phlebotomy: A nice phlebotomist (mine was seconded from a blood donation organization in Phoenix) sticks you with a needle and collects a couple tablespoons of blood.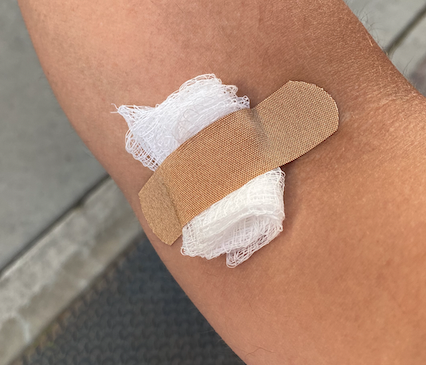 All done! I was told results take 2 working days currently, but may be longer due to demand.
It's funny that we're in a situation where you really don't want to get COVID-19, but really do want to have already had COVID-19.
My friend pointed out that phlebotomy is a good cover job for a vampire. Tangentially related, today's song of the day is "Blood Like Lemonade" by Morcheeba.