Today, we handed MagAO-X off to the shipping contractor (all 2961 kg / 6527 lb / 3.26 tons of it). Our dinky little forklift was not up to the task, so Southwest Industrial Rigging Inc. was called in.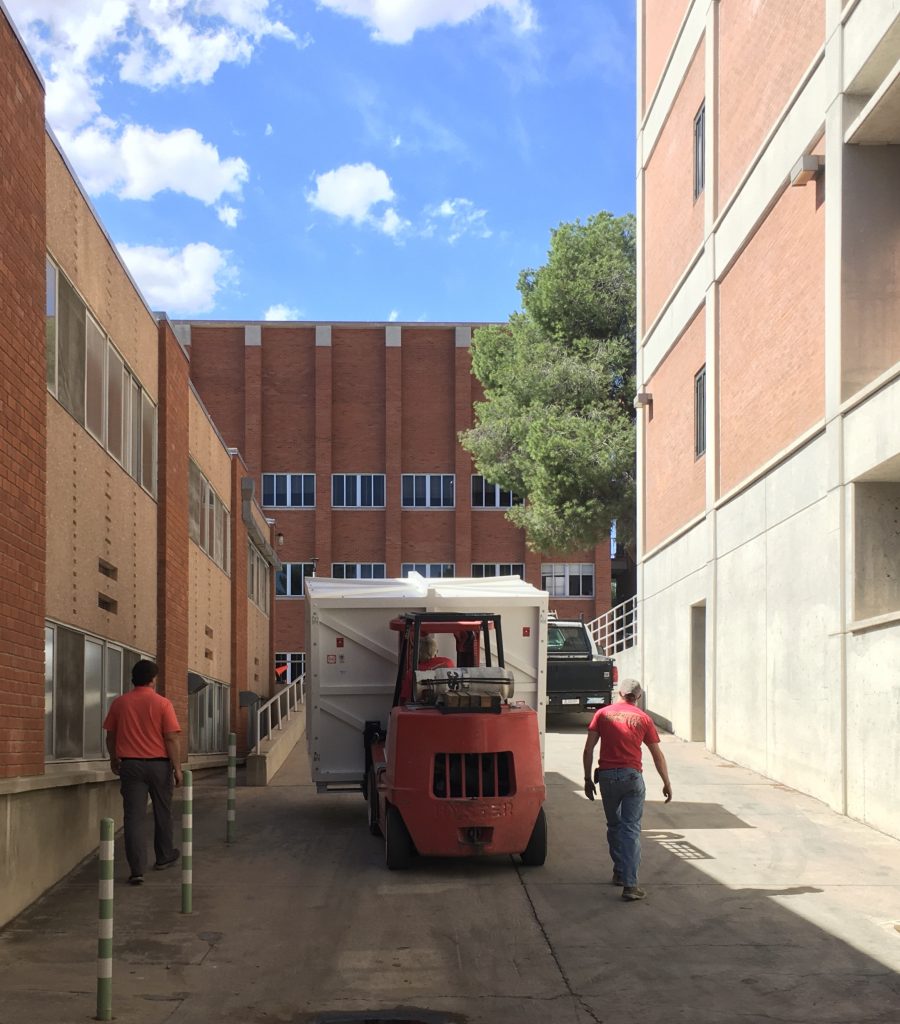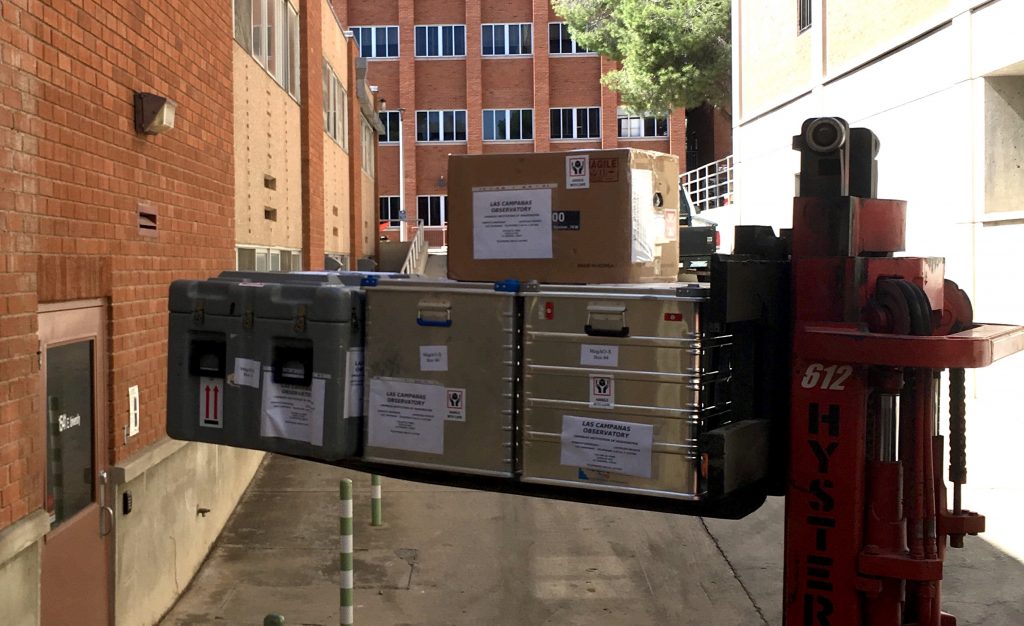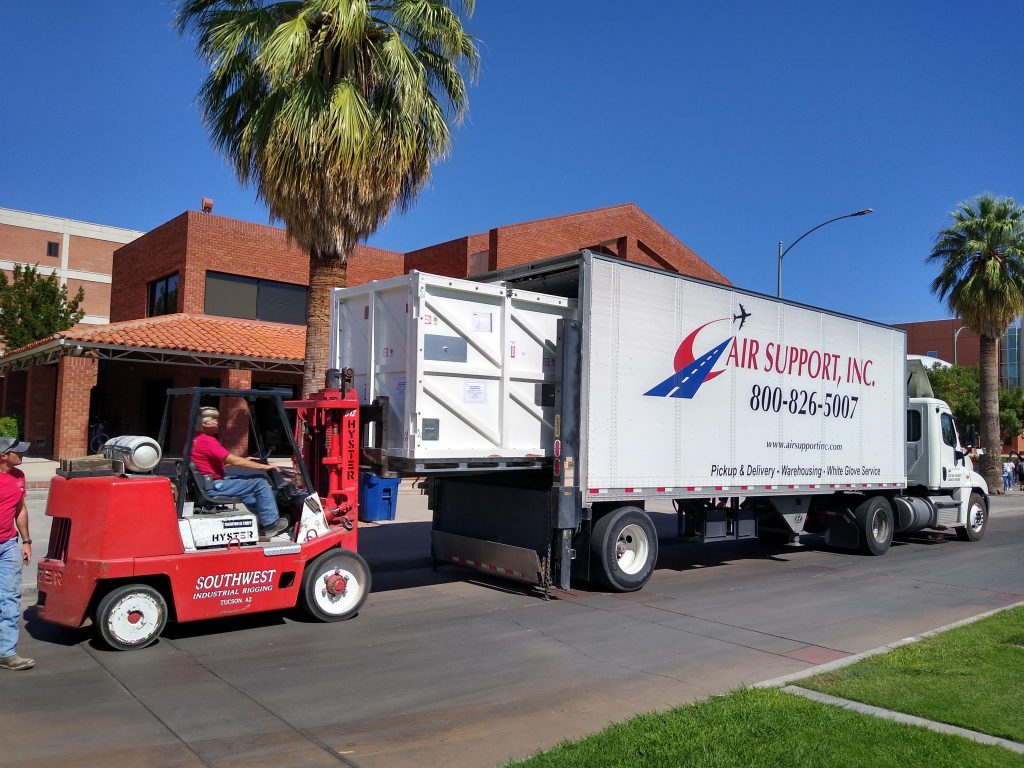 Oddly enough, three ton shipments get tracking numbers just like your Amazon order of cat toys. We'll be updating the map below with information from our shipper.
2019-10-17 @ 12:25 — Pickup at Steward Observatory
2019-10-18 @ 07:57 — Arrived at warehouse / Phoenix Sky Harbor International Airport
2019-10-19 @ 13:06 — Booked on flight QT 4157 on Oct 27th from Miami to Santiago
2019-10-19 @ 14:11 — Arrived at warehouse / Los Angeles International Airport
??? — Arrived at Miami International Airport (seriously, we have confirmation on the phone, but nothing updated on the tracking page)
2019-10-25 — Held in Miami while the people of Chile demonstrate against inequality
2019-10-29 — The tracking website dispenses new information: "SANTIAGO E.T.A.: 11/01/2019 02:30" (What does it really mean? Who can say. There's no Avianca Cargo flight arriving then…)
Dr. Males claimed that he was going home to "not think about MagAO-X for a few hours," but we know the truth. He fears for his child going through the rough world of international logistics. But sometimes, you need to… Go Outside (by Cults).